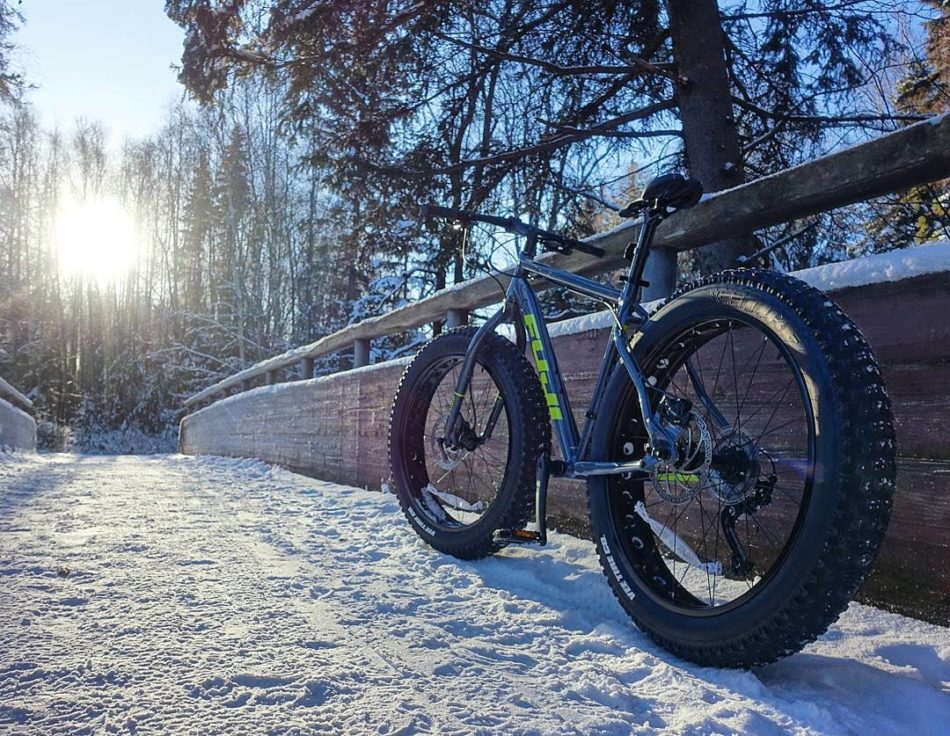 Hike or Bike Campbell Creek / Chester Creek Trails, Anchorage
What: An amazing paved trail system in Anchorage worth checking out on any type of bike.
When to go: Worth riding in both winter (fatbike) and summer (roadbike).
How to get there: There are many places to access the trail depending on where you live and where you'd like to get to.
Tips:
Both trails span such varying parts of town, so it's really worth biking both of them in their entirety. These trails connect with other paved trail system as well, but these are two the longest and most beautiful in the city.
These trails are quite popular so be careful of other hikers, bikers, skiiers. Also be careful in the tunnel sections that go under various roads – these can have slick patches of water / snow throughout the season.