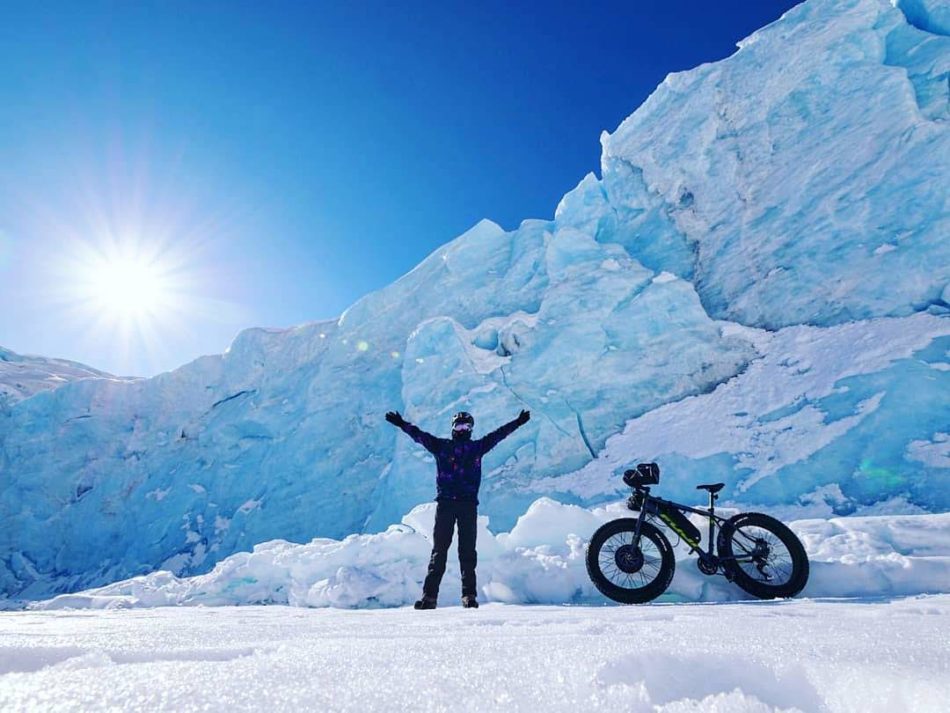 Bike Portage Glacier, Portage
What: An amazing experience biking/hiking to the face of the Portage glacier while the lake is frozen in the winter.
When to go: Can be accessed during the winter freeze months between Jan and April. The condition of the lake, both in terms of how frozen it is and how much snow there is, can vary wildly season to season and week to week. You'll need to monitor local facebook hiking groups to see when the best time to do this is.
How to get there: https://goo.gl/maps/u42pENqQyThTUrgs9
Tips:
Even if the lake is completely frozen, it can be almost impossible to do this after heavy snowfall without snowshoes or skis. However, you can sometimes get lucky and catch the frozen lake before first snow.
The trail is roughly 3 to 4 miles each way, so make sure you give yourself plenty of time depending on whether you're hiking or biking.
Be very careful if exploring around the face of the glacier – multiple videos have been captured of calving events even in the winter.