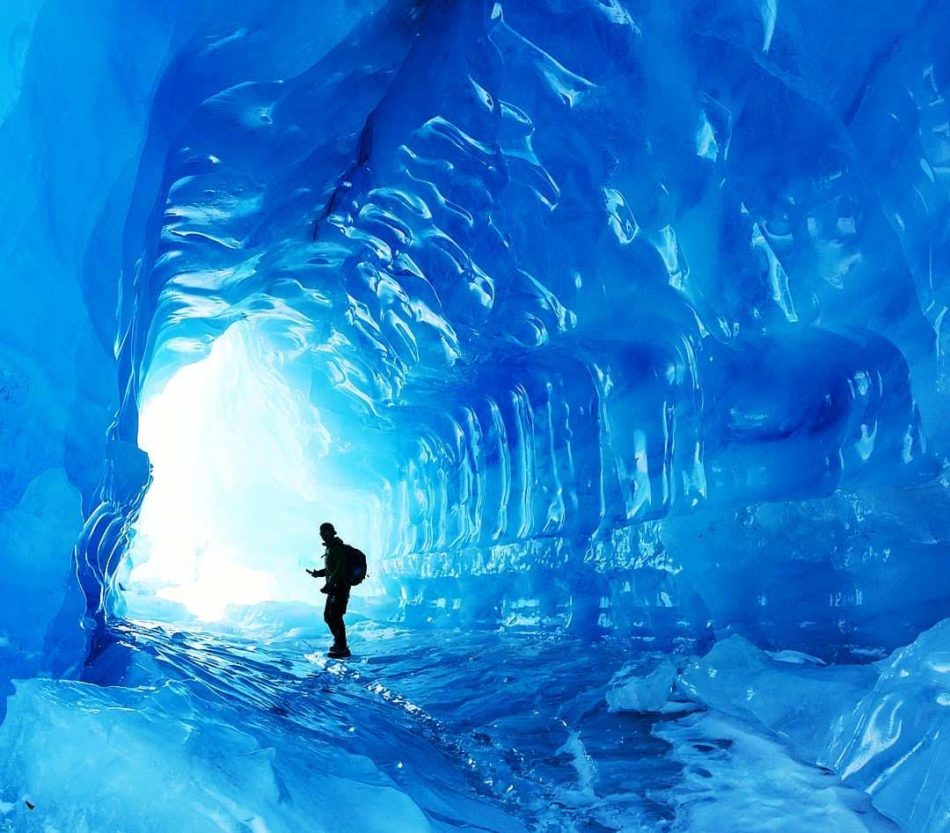 Bike Spencer Glacier, Portage
What: One of the most spectacular fat bike rides near the portage area out the Spencer Glacier.
When to go: This is a very limited season at which enough snow has built up, but also hasn't melted across various creek crossings. Typically lasts from mid Feb to early April.
How to get there: https://goo.gl/maps/L8icHjjSCaU5twC79
This is usually the most popular place to start – from this parking lot, you'll see a trail of snow machine tracks heading back towards the Spencer Valley.
Tips:
This ride is roughly 13 miles each way; depending on the snow conditions this can be a very tough ride. However, the payoff is one of the best since you will get to see massive icebergs sticking out of a frozen lake and get to explore various glacial caves at the face of Spencer Glacier.
If you see an established snowmachine trail, it's not too hard to follow that. Alternatively, look for the train tracks heading towards the Spencer Glacier – bikers often ride parallel to the tracks to avoid the snowmachine traffic.
If you don't want to do this via bike, there are a few tour operators that offer the same experience via snowmachine. The snowmachine riding is not technical and a great ride for any user experience.
The glacial caves at the face of spencer glacier can vary significantly year on year; make sure you're fully aware of the serious risks if deciding to go explore in there.