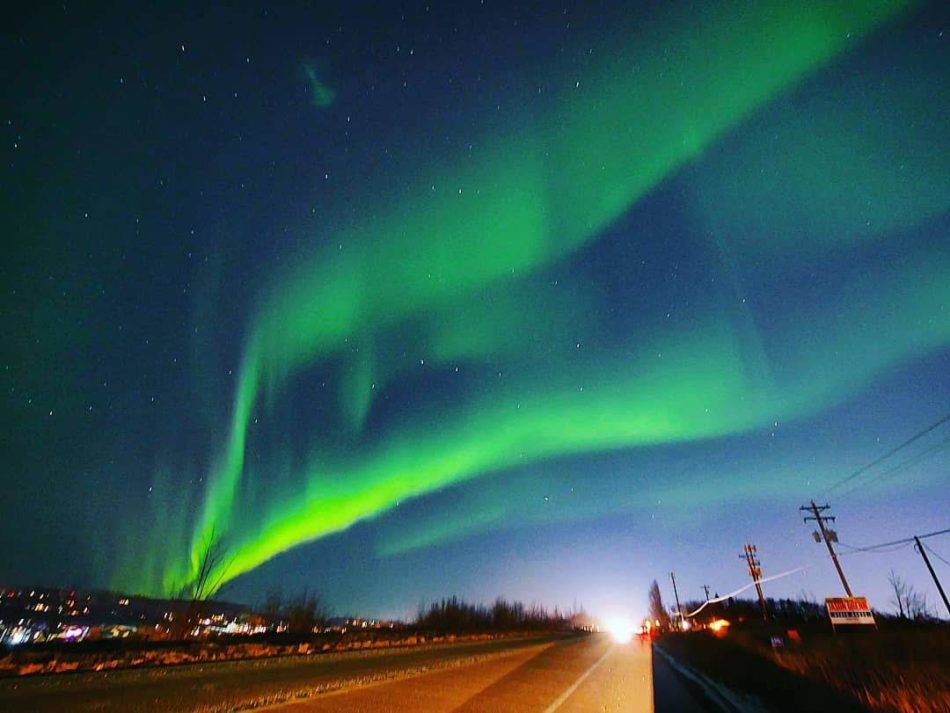 Chase the Northern Lights, Fairbanks
What: Seeing the Aurora Borealis should be at the top of any Alaskan's bucketlist – no amount of pictures can fully encapsulate how epic the experience can be.
When to see: Given the huge fluctuation in daylight hours, the best time to see the lights are between September and April. The months of Sep-Nov and Feb-Apr are particularly great since they land near the halfway points between the solstices when solar activity is often high.
How to get there: Can be seen in most places in Alaska, but the best place to really see it is near Fairbanks since it's in the prime Aurora band.
Tips:
You need multiple things to line up to see the Aurora – solar activity high enough, the sky dark enough, the sky clear enough, an area with wide unobstructed views, and yourself to be awake and at the right location when all of those line up. This combination can be quite hard to come by, so you really have to be patient if chasing the lights. Your best bet is to go to a prime aurora area like Fairbanks, get a place to stay outside the city on a weekend where the weather forecast looks clear, and be ready to stay up through the night.
There are multiple apps that will help track & forecast aurora activity. There are also webcams around the state specifically put up in high aurora regions. Both of these can help you find the lights.
Make sure you have the right photography gear to capture the lights – ideally a larger sensor camera with a large aperture lens and a tripod to allow you to shoot for longer exposures. Many cell phone cameras can even do a decent job with night mode enhancements.