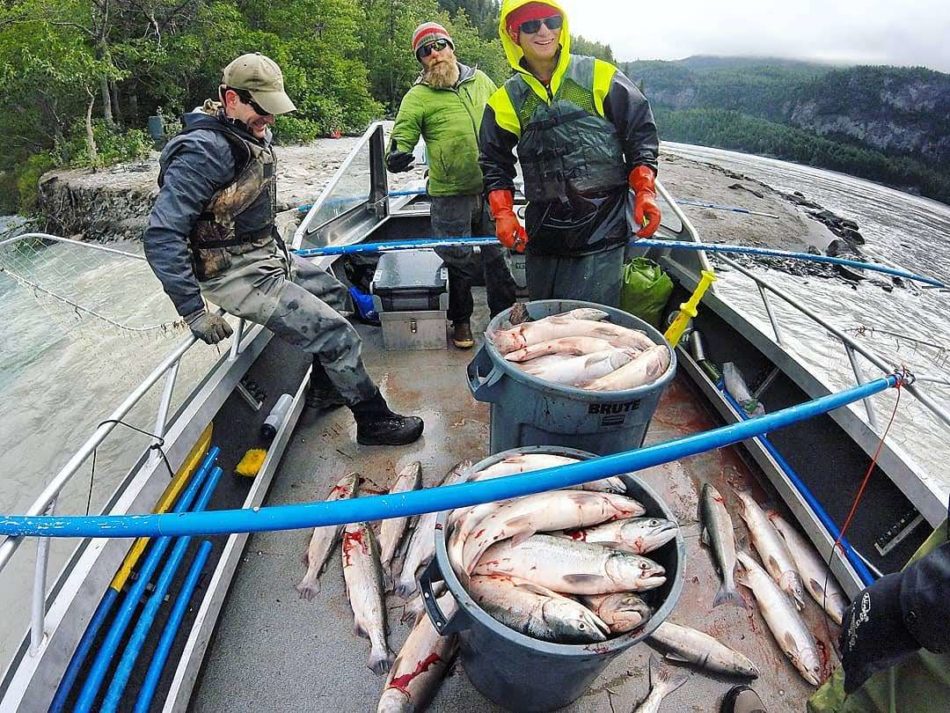 Dipnet Copper River, Chitina
What: An ultimate Alaska experience – catching the tastiest red salmon from the famous Copper River via dipnet.
When to go: Ideally accessed during the peak run between May and June.
How to get there: https://goo.gl/maps/Py4FvF6nNWdbUFUp7
Tips:
While many people dipnet off the side of the cliffs, the best way to do this is really by boat. Unless you know a friend with a boat willing to take it up this gnarly river, the best bet is to do this via a tour. There are only a few operators that offer this trip, so you'll want to call and book a spot months in advance.
Since the boat launches very early in the morning, you'll want to drive and camp in the area the night before. There are a few state managed campgrounds in the area, or you can try to get a cabin in Chitina or Copper Center areas.
Assuming you're doing a tour, the guide will provide all the dipnets, buckets, etc. However, you'll need to bring plenty of coolers and ice since you can get potentially 10's of fish depending on the run (and the limits for your group). It can be tempting to keep your full household limit, but please don't be wasteful.