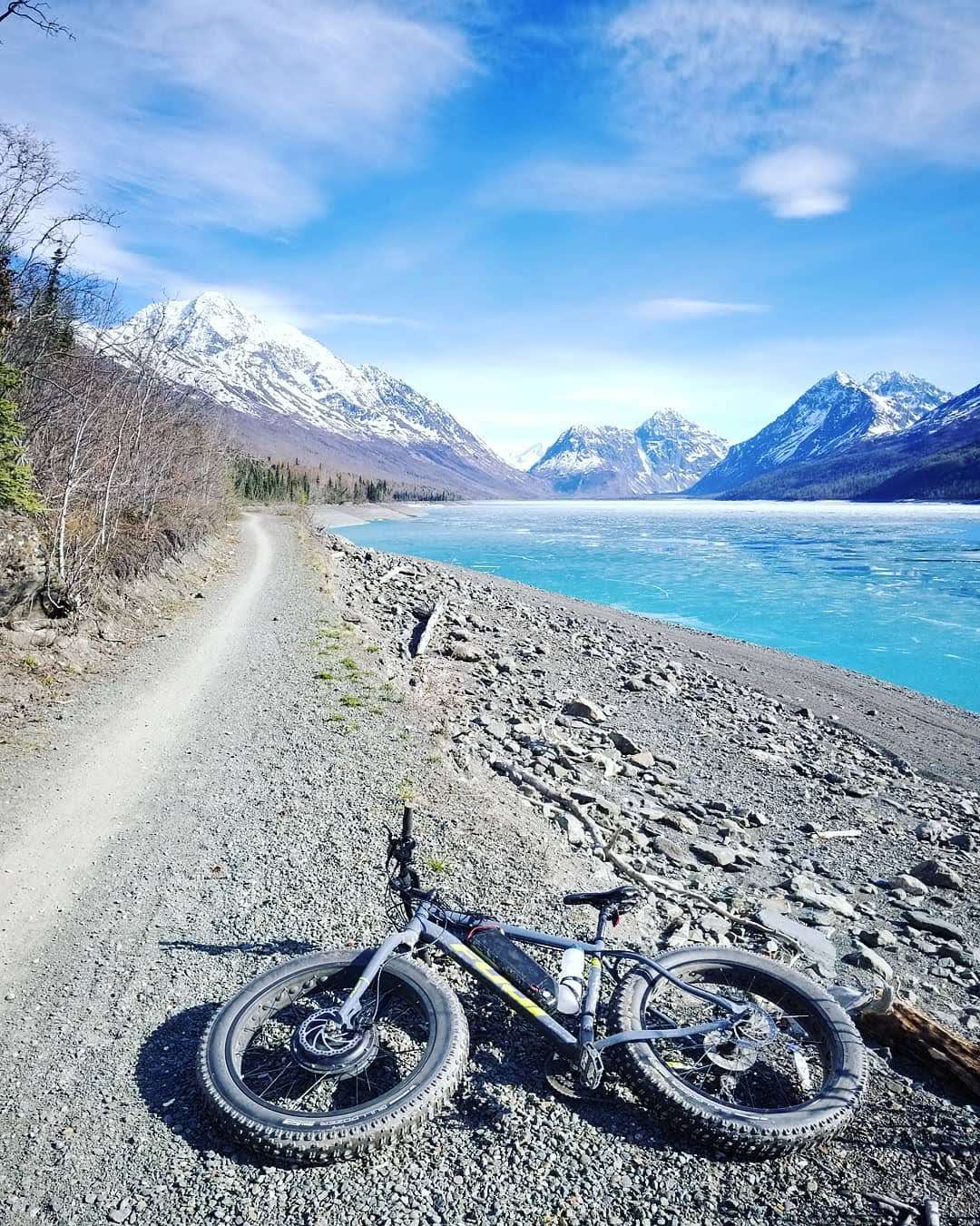 Hike or Bike Eklutna Lakeside Trail, Eagle River
What: An amazing trail hugging the Eklutna Lake located between Eagle River and Palmer. Spanning 12.7 miles and 1300 of elevation gain, the trail is rated as Easy.
When to go: Ideally accessed in the summer months between May and October. While the trail is easy, it is long, so should expect 6+ hours to complete the hike.
How to get there: https://goo.gl/maps/Dvqg86edCeiAMNLm8
Alltrails link: https://www.alltrails.com/trail/us/alaska/eklutna-lakeside-trail
Tips:
The trail is very easy the whole way thanks to wide flat paths; there are short sections that share with four wheelers (allowed Sun-Thurs) so make sure you're prepared for that. Given the long distance of the trail, the best way to do this is via bike. Most mountain bikes can handle the trail; however, it does get a bit bouldery at the end.
The views all along the trail are phenomenal especially on a clear day; you may be tempted to stop and turn around early, but it's really worth getting to the end of the lake and keep going to the end. The mountain ranges that become visible near the end of the lake are phenomenal.
If you make it all the way to the end of the trail, there is a short hike that climbs up a few rocks with views to the valley. You can keep hiking this hike all the way up to the glacier feeding Eklutna lake, but this trail is not frequently traveled and can be a bit sketchy.
There are multiple cabins and campgrounds along the way – it's a great way to turn the trail into an overnight experience. You can also hike to a set of falls near the end of the lake, or take the Bold ridge hike up a peak around halfway through the trail.