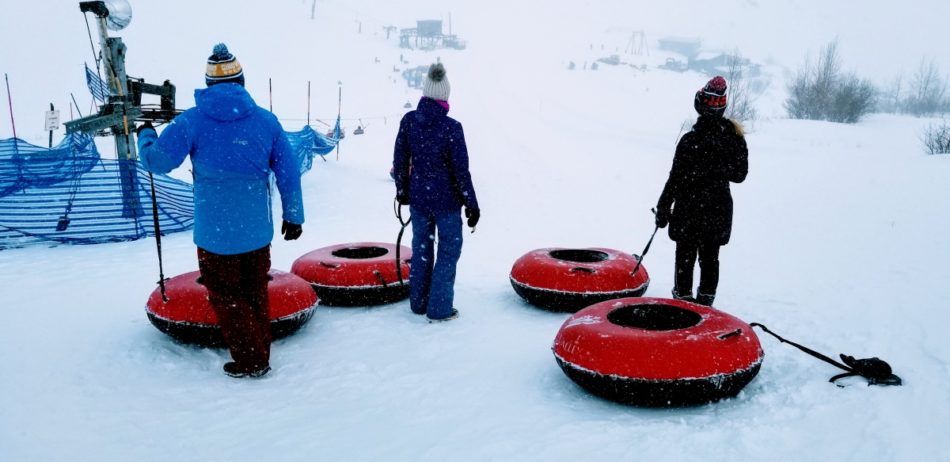 Go Tubing at Arctic Valley, Anchorage
What: Enjoy the downhill tubing course set up at Arctic Valley ski area. A tow rope takes you up a hill from where you can enjoy one of three lanes to tube down. Fun trip as a family or a group of friends – easily accessed via all skill levels.
When: Ideal to go during peak winter snow months from mid January to mid April. Takes 30 minutes to get to parking lot from Anchorage, and tubing will last an hour or so.
Cost: <$50 per person
Tips:
Highly recommend making a reservation online especially for popular weekends.
Can wear standard ski clothing; recommend bringing goggles to be able to see while going down.