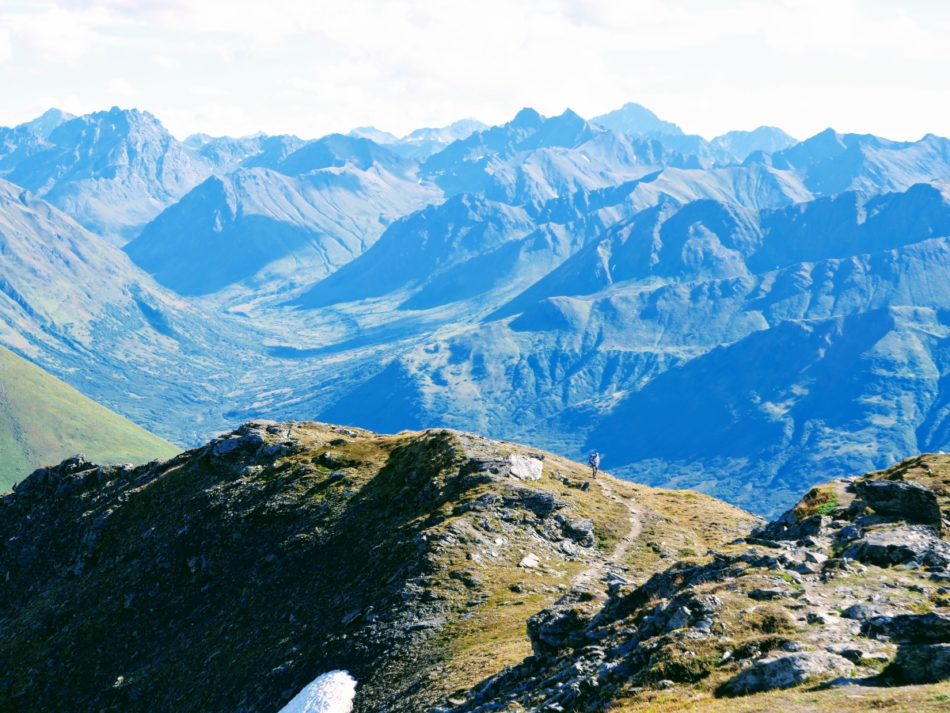 Hike April Bowl, Palmer
What: A short hike at Hatcher Pass offering incredible views of mountain ranges far beyond the area. 2.2 miles with 850 ft of elevation gain rated as Moderate.
When to go: Ideally accessed in the summer months once the Hatcher Pass gate is open between July and September. Total hike should take 1 to 2 hours.
How to get there: https://goo.gl/maps/fwxVNxydRfXVZWVM9
Alltrails link: https://www.alltrails.com/trail/us/alaska/april-bowl-trail
Tips:
On a nice day, this is an extremely popular hike – be prepared to see lots of people! Even with the crowds, this hike is well worth checking out since you will see views all the way out the Knik glacier valley and all the way up to Denali. You can even see Denali mountain if it's out.
There is a beautiful set of lakes near the start of the hike, it's worth packing a picnic lunch and drinks to really enjoy this area.
The hike can get steep and narrow in parts; however, given its short distance it's accessible by almost any ability level.