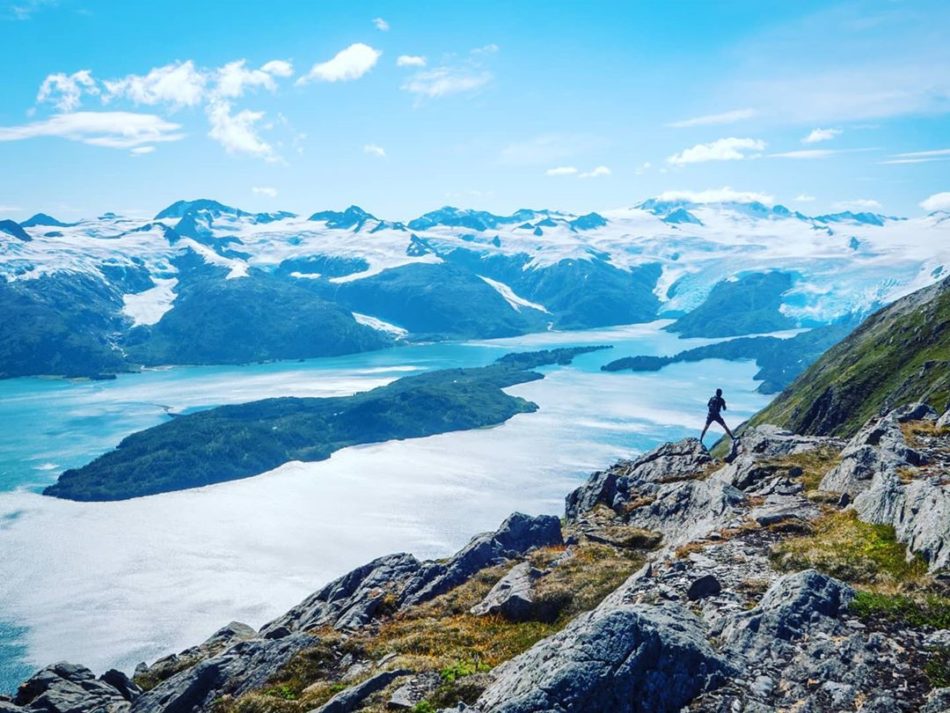 Hike Blackstone Bay Vista, Whittier
What: An incredible hike climbing up a peak in Whittier to provide views of Passage Canal and Blackstone Bay. 6.4 miles with 2800 ft of elevation gain rated as Hard.
When to go: Ideally accessed in the peak summer months once the snow has melted between July and September. Total hike should take 5 to 6 hours.
How to get there: https://goo.gl/maps/iXNihMLBNrs3KRHu6
Alltrails link: https://www.alltrails.com/trail/us/alaska/blackstone-bay-vista
Tips:
The hike starts at the same trailhead as the "horsetail falls" hike, and then keeps going beyond the large wooden platform overlooking Whittier. The trail is fairly easy to follow for the first half, but eventually there is no trail and some route finding is required. It is helpful to have the Alltrails map downloaded since that path is not a bad option.
It can be very windy at the top; luckily there are several rock crevasses to block the wind out but still enjoy the views.
Since the views are one of the main highlights of the trip, it's really worth doing this on a clear day. Additionally, rain can make this trail very muddy.