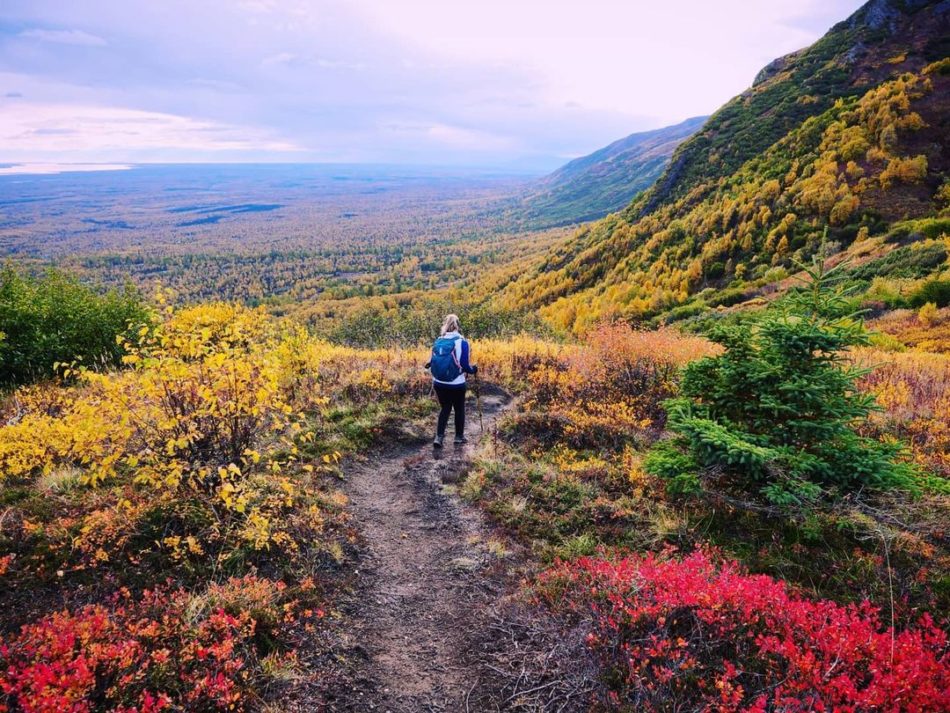 Hike Blueberry Knoll, Palmer
What: A beautiful hike starting at Government Peak reaching an overlook that provides expansive views of the surrounding valleys. 4 miles with 1500 ft of elevation gain rated as Moderate.
When to go: Can be accessed year round, but best to go during the summer time to allow for climbing up some steep parts. Total hike should take just under 2 hours.
How to get there: https://goo.gl/maps/9zNYho279DXZpegs8
Alltrails link: https://www.alltrails.com/trail/us/alaska/blueberry-knoll
Tips:
The hike starts at the government peak recreation area, and heads up the mountain directly behind it. You'll need to have a gps out or carefully watch signs early on since you'll cross multiple cross country ski trails on the way up.
Pack a picnic lunch – there's a bench at the top to relax and enjoy the view. In peak summer months, you'll also be able to find plenty of blueberries around (hence the name).
The trail can get quite steep at parts, so come prepared. For the extra adventurous, you can keep going further up all the way up government peak.