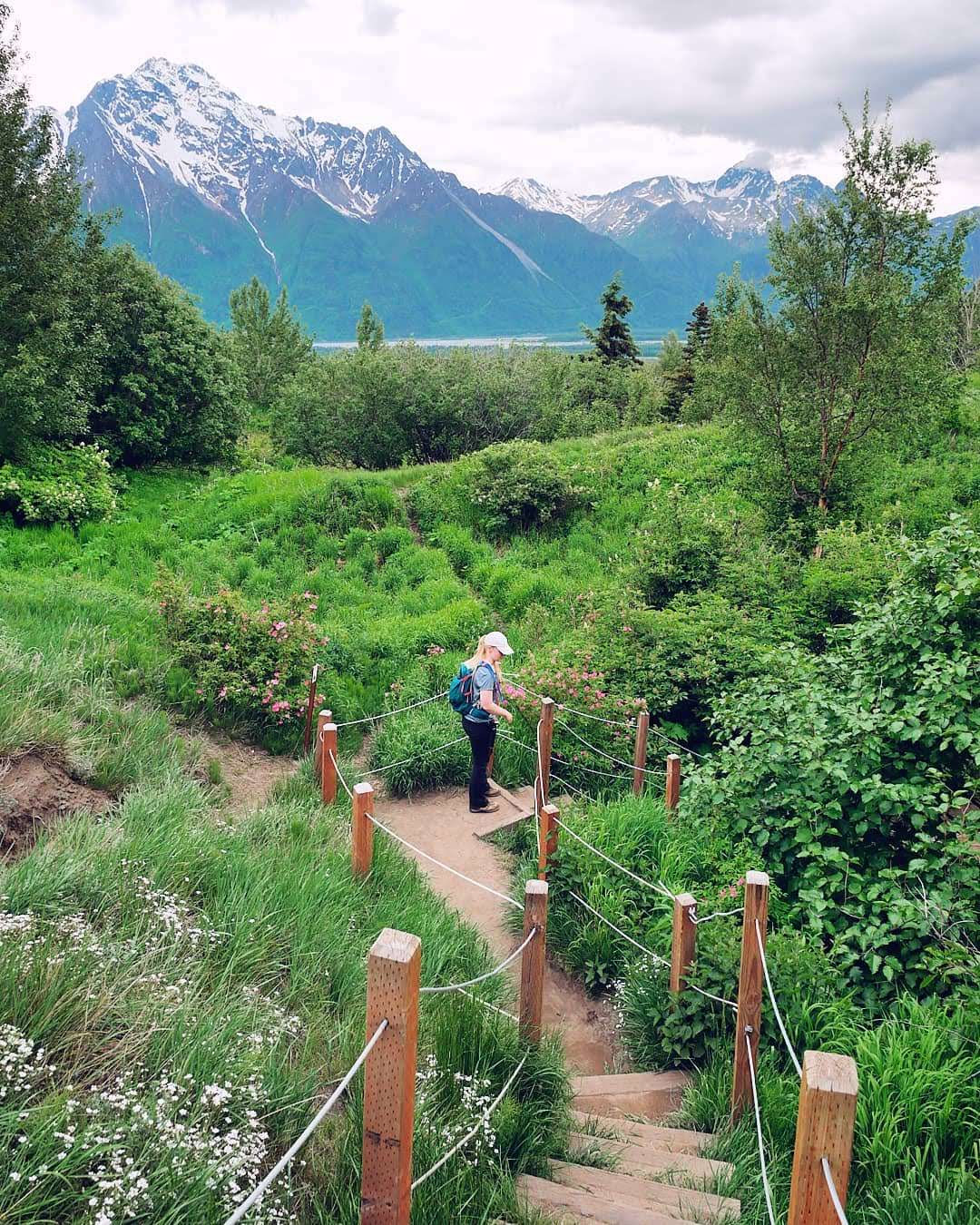 Hike Bodenburg Butte, Palmer
What: An easy short climb offering stunning views of the Mat-Su area near Palmer. Roughly 2.3 miles with 700 ft of elevation gain rated as Moderate.
When to go: Can be accessed year round, but ideally accessed in the summer between May and October. Should take roughly 1 hour to complete.
How to get there: https://goo.gl/maps/UKKLmVuAkpZZAR8j8
Alltrails link: https://www.alltrails.com/trail/us/alaska/w-butte-trail
Tips:
There are two ways to access this, from the north or south (the linked trails are are the north access which is a bit easier given longer distance to gain elevation).
The views at the top are phenomenal and there are plenty of places to sit – bring a picnic and enjoy the views.