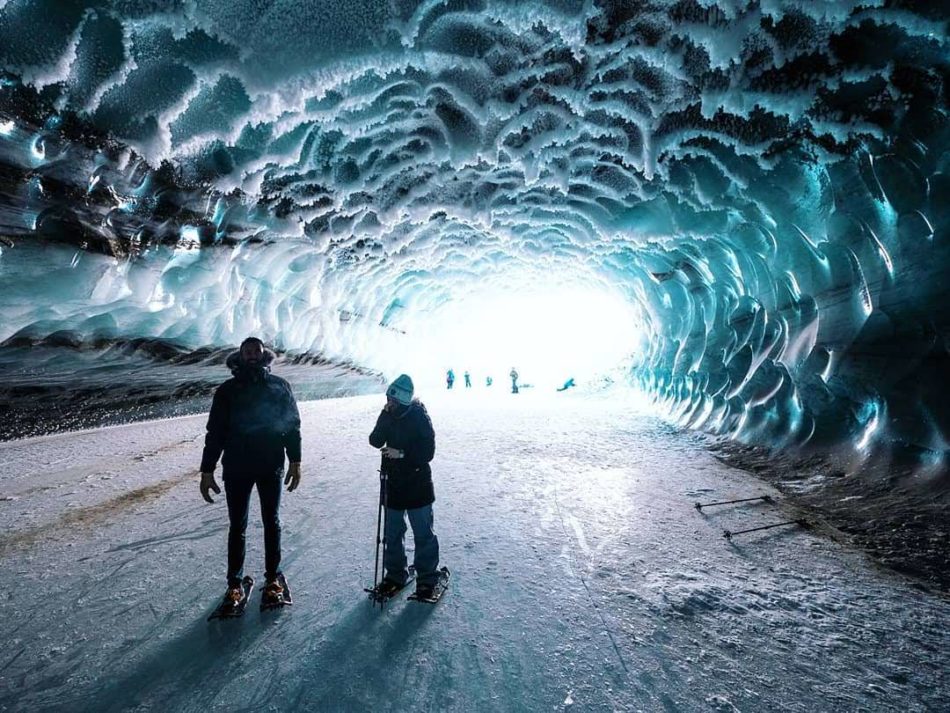 Hike Castner Glacier, Paxson
What: One of the most stunning places you will ever see (assuming the glacier opening is still accessible) located off the Dalton highway. Roughly a 4 mile hike rated as Medium to Hard.
When to go: Accessed in the winter months when you can actually climb inside the glacier cave. Should take roughly 2 to 3 hours total to the glacier and back from the road.
How to get there: https://goo.gl/maps/X8uDEQB6ZmHAHaQt6
Tips:
Once you park at the head of Castner Creek, you'll head east towards the ice cave. If it's a nice day on the weekend, there's a good chance you'll see other people and a packed trail to the cave. However, if there's fresh snow or not a popular day, it can be somewhat hard to find the ice cave since entrance sits behind a hill. Would worth looking up the gps location of the ice cave and even some guides on how to find it.
You can go really far into the cave; however, it will get darker and shorter so make sure you're carrying a headlamp and are fully aware of the risks as you climb further in.
While you can technically get there in just shoes; it is highly recommended to take some snow shoes or skis. If there's a lot of snow, you may be postholing for a while making the journey way harder than it needs to be.