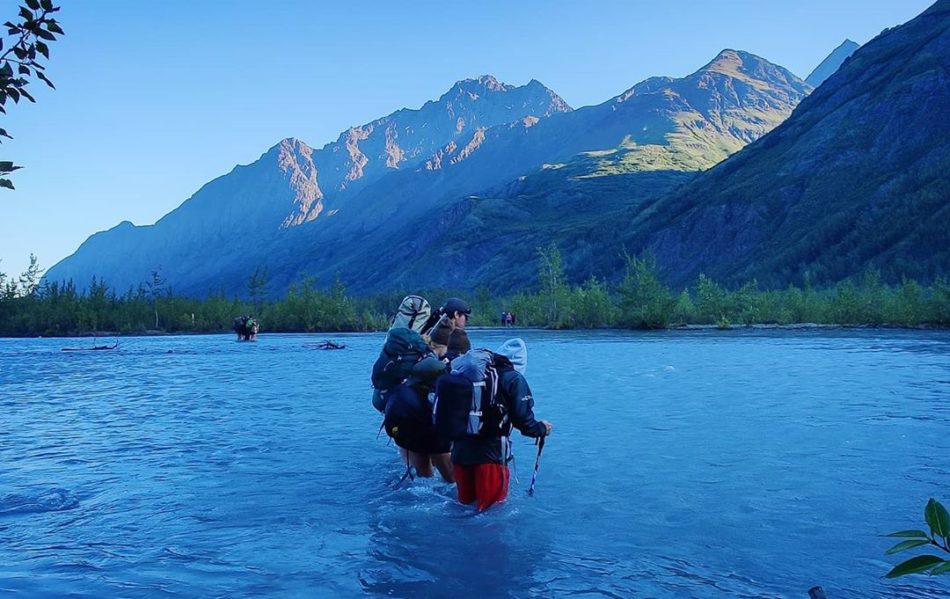 Hike Crow Pass, Girdwood
What: One of the most iconic backpacking trips in the state, traversing between Girdwood and Eagle River. 26 miles with 3300 ft of elevation gain rated as Hard.
When to go: Ideally accessed once enough snow has melted and before the late season snow sets in, between July and September. Total hike time can vary significantly depending on ability levels.
How to get there: https://goo.gl/maps/TCvg8jSj34mjaVRy7
Alltrails link: https://www.alltrails.com/trail/us/alaska/crow-pass-trail-from-girdwood-trailhead
Tips:
There are a few ways to do this – as a day hike or overnight backpack, and either from Girdwood to Eagle River or Eagle River to Girdwood. The recommended and most popular way to do this is via one night back heading from Girdwood to Eagle River. Going this way is net elevation down, and avoids a massive climb at the end of the hike.
There is one major river crossing at the Eagle River – depending on how fast the glacier is melting and how much rain the valley has had, the river level can be ankle high up to chest high. You'll want to monitor conditions via facebook pages and watching the weather for rain. If you do the hike, it's a good bet to camp right before the river, and then cross the river first thing in the morning while levels are low.
Parts of the trail can get very overgrown into August, some parts are very rocky, some parts are very narrow and require rappeling down ropes and climbing up ladders, and some parts may require crossing snow fields. Given technical trail conditions, give yourself plenty of time to do this hike.
If doing the overnight option, there are plenty of places to camp. However, the best bet is to get to the river since it is almost exactly half way and provides a source of water for cooking, drinking, etc.
You'll need to shuttle your car if doing the one way hike; there are a few operators that offer a shuttle at a cost if you'd prefer not to drive your own car. The parking at both ends can get quite limited since each area offers popular day hikes as well.