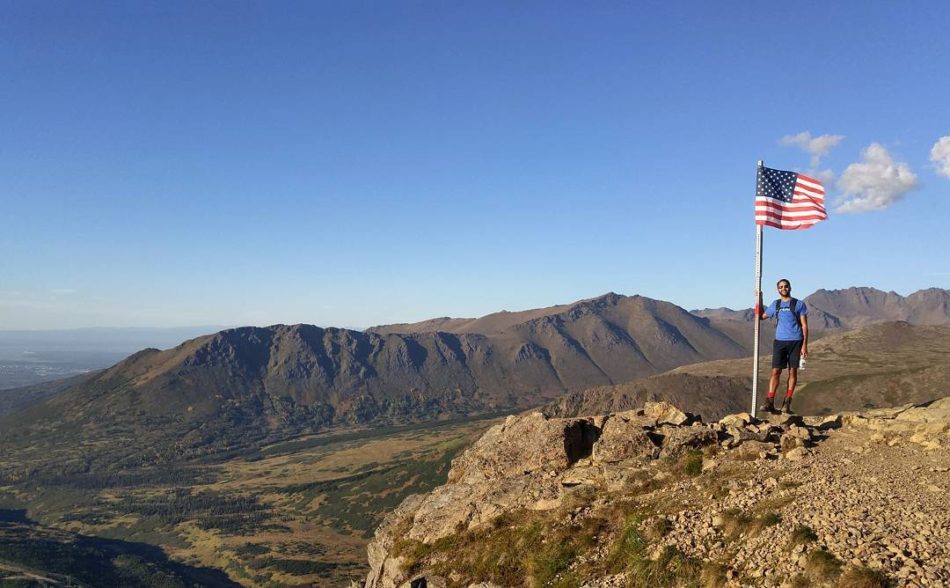 Hike Flat Top, Anchorage
What: Arguably the most popular summit hike in the state, located in Anchorage. 3.3 mile hike with 1400 ft of elevation gain rated as Moderate.
When to go: Can be accessed year round with plenty of hikers heading up the mountain. Total hike should take between 1 and 2 hours.
How to get there: https://goo.gl/maps/2kf963iGd7rWwcc98
Alltrails link: https://www.alltrails.com/trail/us/alaska/flattop-mountain
Tips:
There are two ways to get up the trail – from the front side (links in this post) or from the back side. The front side is definitely more popular, but the back side has an easier ascent and requires no rock scrambling.
The top of flat top is a huge open area with plenty of room to relax and take in the views. You can easily bring a tent and camp up here as well.
For an added adventure, pair flat top with peak 2 and 3 before coming back down.