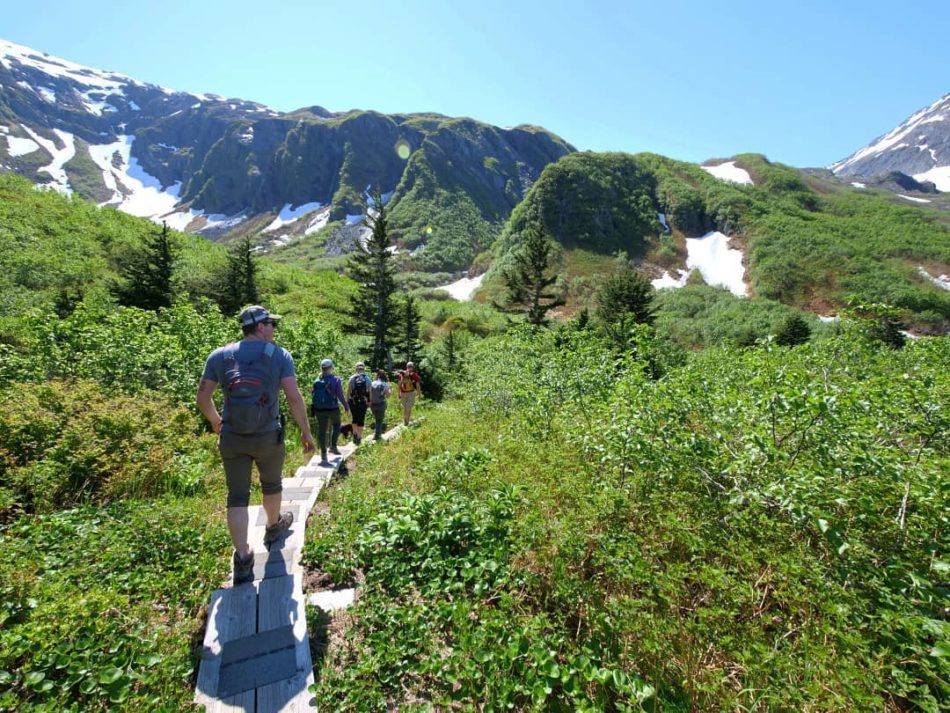 Hike Horsetail Falls, Whittier
What: An easy hike in Whittier offering stunning views over the city and Passage Canal. Contrary to it's name, the hike does not end at a falls, but you do see plenty of waterfalls along the way. Total 2 miles with 500 ft of elevation gain rated as easy.
When: Ideally done in the summer months once the snow has melted between June and October. Should take about one hour round trip.
How to get there: https://goo.gl/maps/fdYhEGwBwdQZK8i58
Alltrails link: https://www.alltrails.com/trail/us/alaska/horsetail-falls-trail
Tips:
Whittier is one of the rainiest places in the galaxy, so you really want to be picky with when you head into town for this hike. Catch it on a good day and you will be rewarded with great views.
The hike is not long and can be done by any physical ability. The hike "ends" at a large wooden platform, but for those of you that are feeling adventurous, you can continue on to the Blackstone Bay Vista hike. You'll climb a peak that offers incredible views over to the Blackstone Bay on the other side of the Passage Canal.