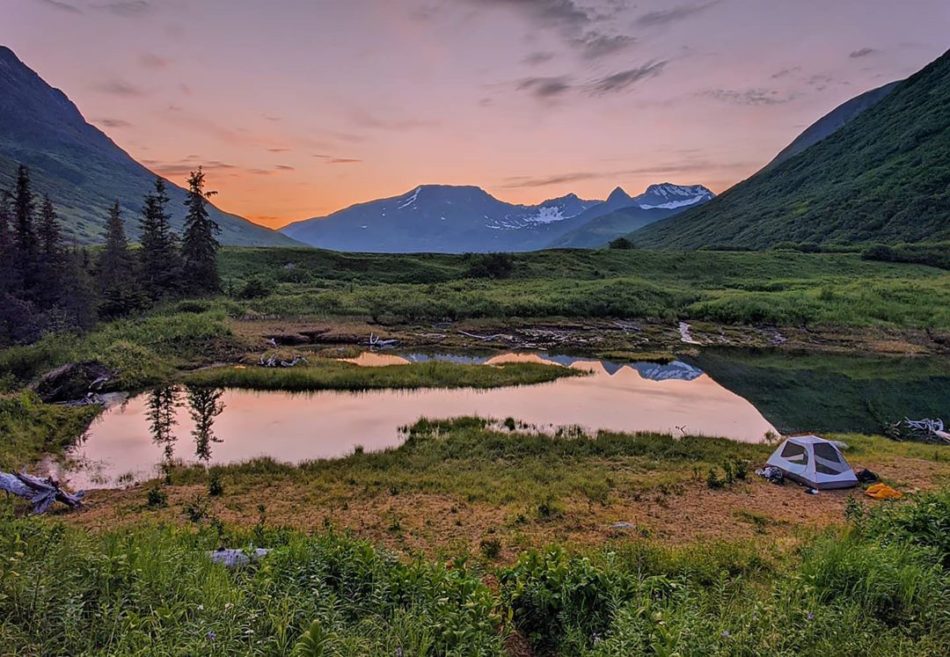 Hike or Bike Johnson Pass, Portage
What: An epic trail following a historic gold mining route in the Kenai peninsula. 20.4 miles with 3000 ft of elevation gain rated as Moderate.
When to go: Ideally accessed in the peak summer months between May and October. Due to intense overgrowth on the trail without maintenance, recommend doing this trail in May/June or September/October – July and August will involve some intense bushwhacking. Total hike should take 10ish hours depending on ability level.
How to get there: https://goo.gl/maps/tLLWgNyYDVJSEiFt8
Alltrails link: https://www.alltrails.com/trail/us/alaska/johnson-pass
Tips:
You can either do the trail as a through hike, or out and back. If doing out and back, the north side of the trail is prettier with more expansive open views.
The trail is primarily used by mountain bikers, but there are certainly hikers / backpackers on the trail. A great way to really experience the trail is to backpack to one of the many established camping spots along the trail. Some of the camp areas at the top of the pass even have bear boxes installed for you to store your food.
There are many bridges to cross with additional streams along the trail – there should be no shortage of finding water along the route.
There are multiple lakes at the top of the pass which allow for a nice spot to stop and take a break if hiking in one day, or to camp overnight.