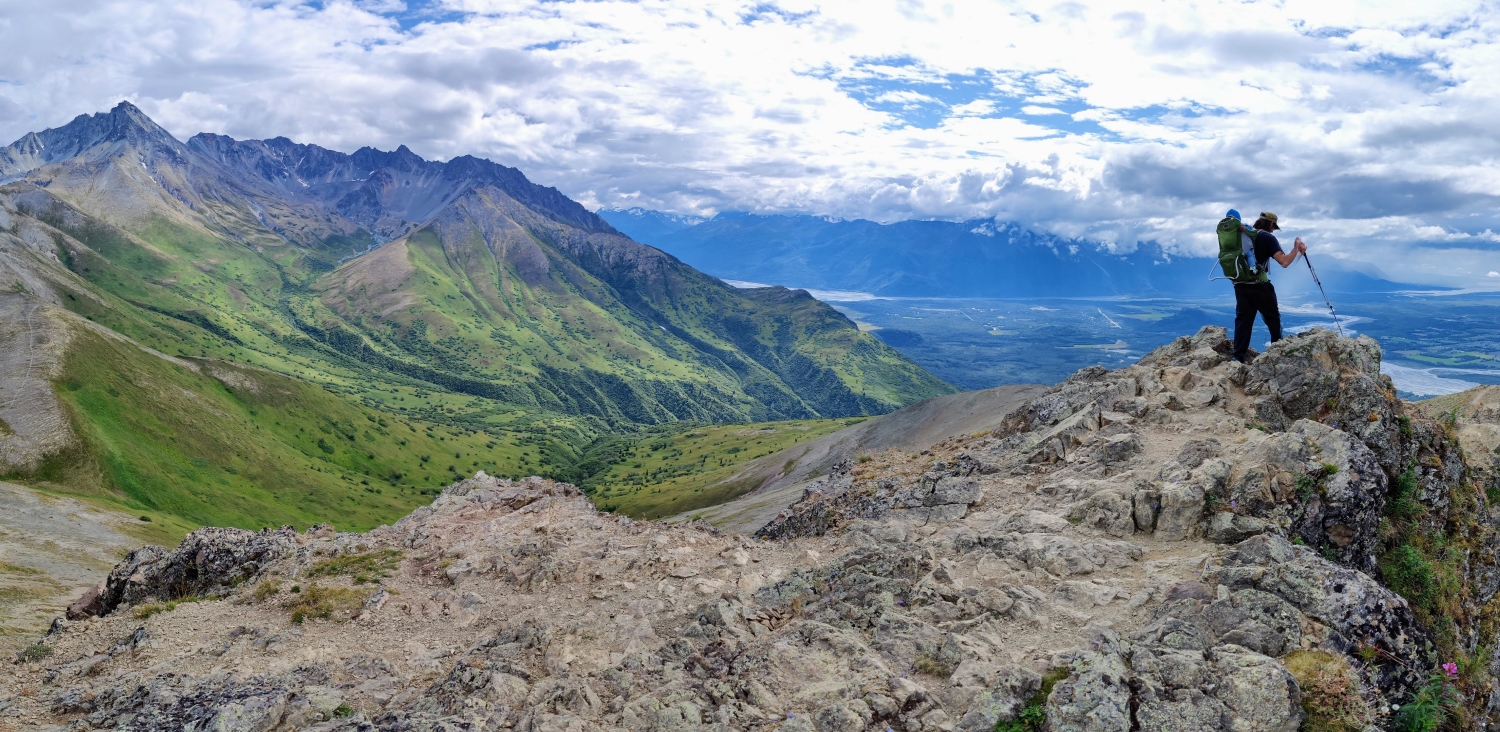 Hike Lazy Mountain, Palmer
What: A great leg burner hike near Palmer offering great views of the peaks and valleys around. 5.6 miles with 3000 ft of elevation gain rated as Hard.
When to go: Ideally accessed in the summer months between May and October. Total hike should take 4 to 5 hours.
How to get there: https://goo.gl/maps/62q7U7gpAQbXLjSH9
Alltrails link: https://www.alltrails.com/trail/us/alaska/lazy-mountain-trail
Tips:
As soon as you start the hike, you'll see two options to hike up – the lazy mountain route or the lazy moose route. The lazy moose route adds a few miles to the total journey, but is significntly easier to climb up since it uses multiple switchbacks for the elevation gain. The trails eventually meet up after which there is still a decent amount of steep elevation left. Get ready for multiple false peaks as you head up – keep going, the view at the top is amazing!
The peak itself isn't very big and doesn't have very much room to hang out; however, there are multiple areas just short of the peak to sit and enjoy a snack before heading back down.
Given the popularity of the hike, you can definitely do this in the winter as well since there's a good chance of having a packed down trail to head up. The advantage of winter is that you can often slide back down some of the steep sections to save yourself some time and knee pain.