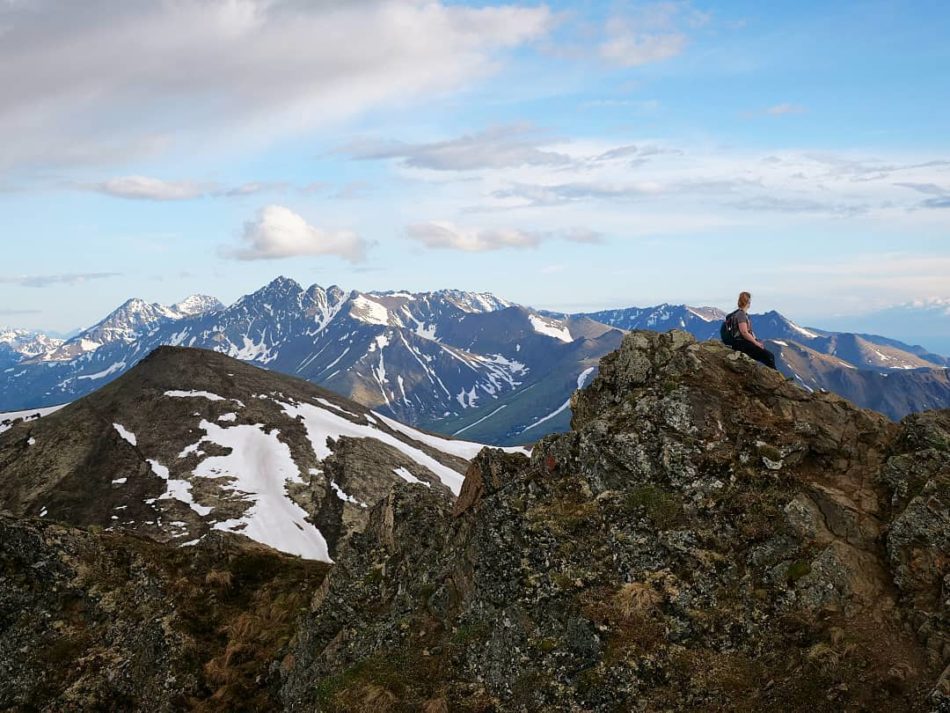 Hike Mt. Gordon Lyons, Anchorage
What: A great hike with insane view payoffs located near Anchorage. 3.5 miles with 1400 ft of elevation gain rated as Moderate.
When to go: Ideally accessed in the summer months between May and October. Can be hiked in the winter too, but need to stay clear of the skiers at the Arctic Valley resort. Total hike should take roughly 2.5 hours to complete.
How to get there: https://goo.gl/maps/UKmetf1KBuVRK2Mb6
Alltrails link: https://www.alltrails.com/trail/us/alaska/mt-gordon-lyons
Tips:
Follow the alltrails route especially near the start since it can be easy to head off in the wrong direction. You'll keep climbing up a valley until you get to an overlook looking into the next major valley. At this point, head left and keep going up to get to the peak.
On the way back down, you can do a loop hike by continuing to hike the ridge heading towards Anchorage; it will eventually come back down and meet with the Arctic Valley ski area