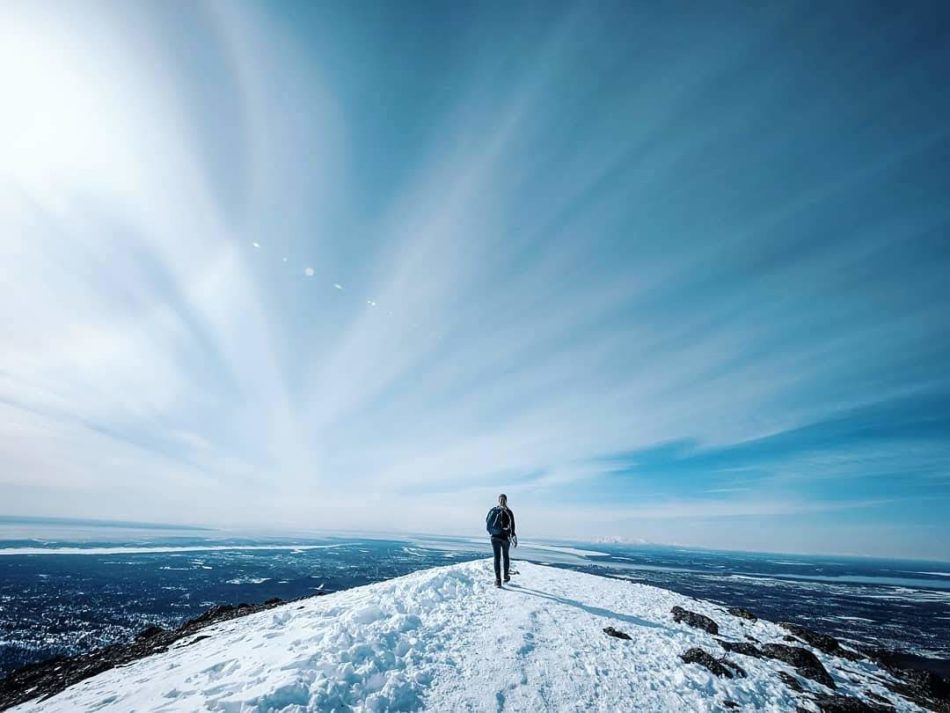 Hike Near Point, Anchorage
What: A great hike in the Chugach front range in Anchorage offering expansive views of the city and valleys around. Multiple ways to get to the top of the peak – the most popular route (from Prospect Heights) is roughly 6.8 miles with 2250 ft of elevation gain and rated as Moderate.
When to go: Great year round hike given the number of hikers on the trail; however, it's best to enjoy this in the peak summer months between May and October. Total hike should take roughly 4 hours.
How to get there: https://goo.gl/maps/uxDM3i3gbKc1SUzA9
Alltrails link: https://www.alltrails.com/trail/us/alaska/near-point-trail-via-wolverine-trail
Tips:
There are two popular routes to do this peak – via Prospect Heights or Stuckagain Heights; both offer great approaches before you start climbing the peak. For an extra adventure, you can keep hiking beyond the peak down the ridge line all the way to Long Lake area. If prepared with a backpack, you can make a loop and hike out via the Williwaw Lakes valley.
This is a great winter hike as well; while it can get steep near the top, it's easily hikeable with even a bit of a packed down trail.