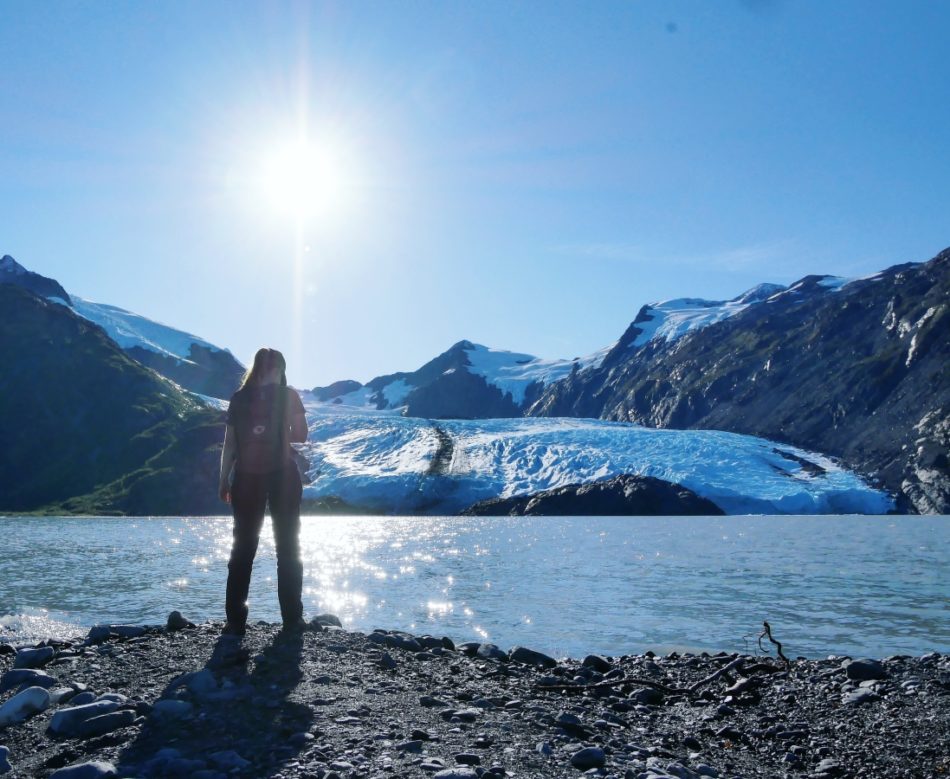 Hike Portage Pass, Whittier
What: A beautiful pass hike starting in Whittier and ending at Portage Lake overlooking Portage Glacier. 4.2 miles with 1400 ft of elevation gain rated as Moderate.
When to go: Ideally accessed in the peak summer months between June and September. Total hike should take roughly 2 hours.
How to get there: https://goo.gl/maps/aT1spYuEsuWsKtLBA
Alltrails link: https://www.alltrails.com/trail/us/alaska/portage-pass
Tips:
The hike starts on the Whittier side, so you'll need to make sure you catch the Whittier tunnel at the designated time.
Once you get down to the portage beach, you can choose to keep exploring further along the beach closer up to the glacier. However, it is quite difficult (and dangerous) to get close to the glacier face itself.