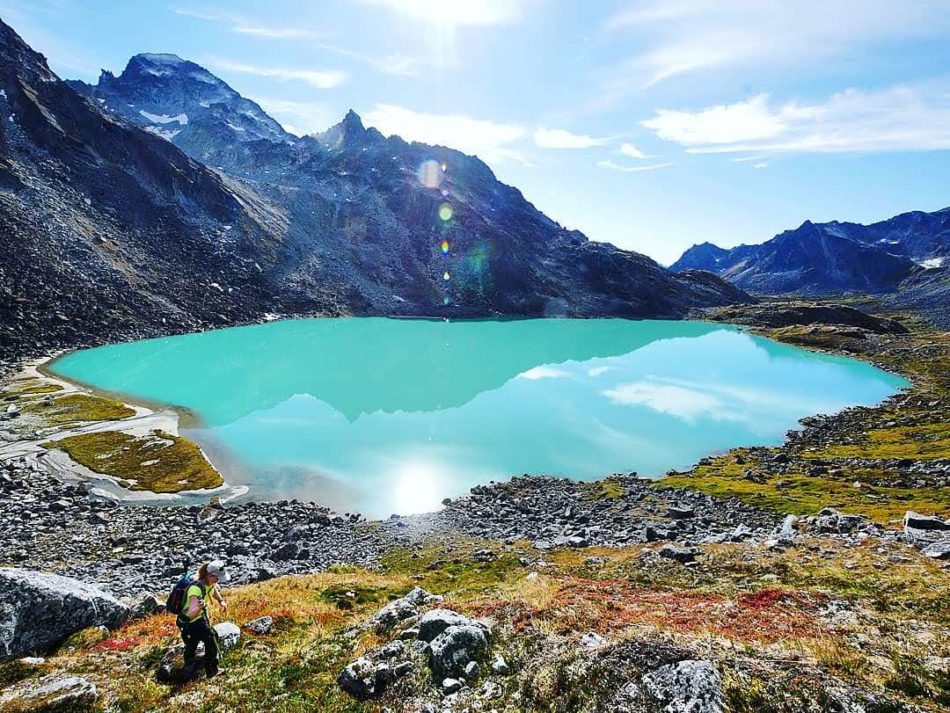 Hike Reed Lakes, Palmer
What: An amazing hike in Hatcher Pass in the Mat-Su area visiting two beautiful glacially fed lakes. At 8.7 miles with 2200 ft of elevation gain rated as Hard.
When to go: Ideally accessed in the peak summer months between June and September. Depending on snow fall, the trail may not be clear until July. Total hike should take roughly 5 to 6 hours.
How to get there: https://goo.gl/maps/oWNedwpSSNrJQZ5A7
Alltrails link: https://www.alltrails.com/trail/us/alaska/reed-lakes-trail
Tips:
The trail head for the hike is fairly small and the area can get quite packed on a popular weekend; you should be able to find a parking spot along the road but it may add some distance to the hike.
The hike does have some boulder hopping – the boulders are large but the distance is fairly short.
It's worth hiking all the way to the upper reed lakes – many people turn around at the lower lake, but the upper lake offers even better views.
For an extra adventure, you can hike up the bomber pass to the bomber glacier at the end of the Reed Lakes trail. This involves hiking up a steep scree slope, descending a steep slope onto a glacier, and glacier travel – all of these are risky & can add quite a bit of time to your hike, so make sure you're prepared if adding that section. If you make it to the bomber glacier, it's worth hiking a little ways out to see a crashed bomber from 50+ years ago that's preserved in great shape.