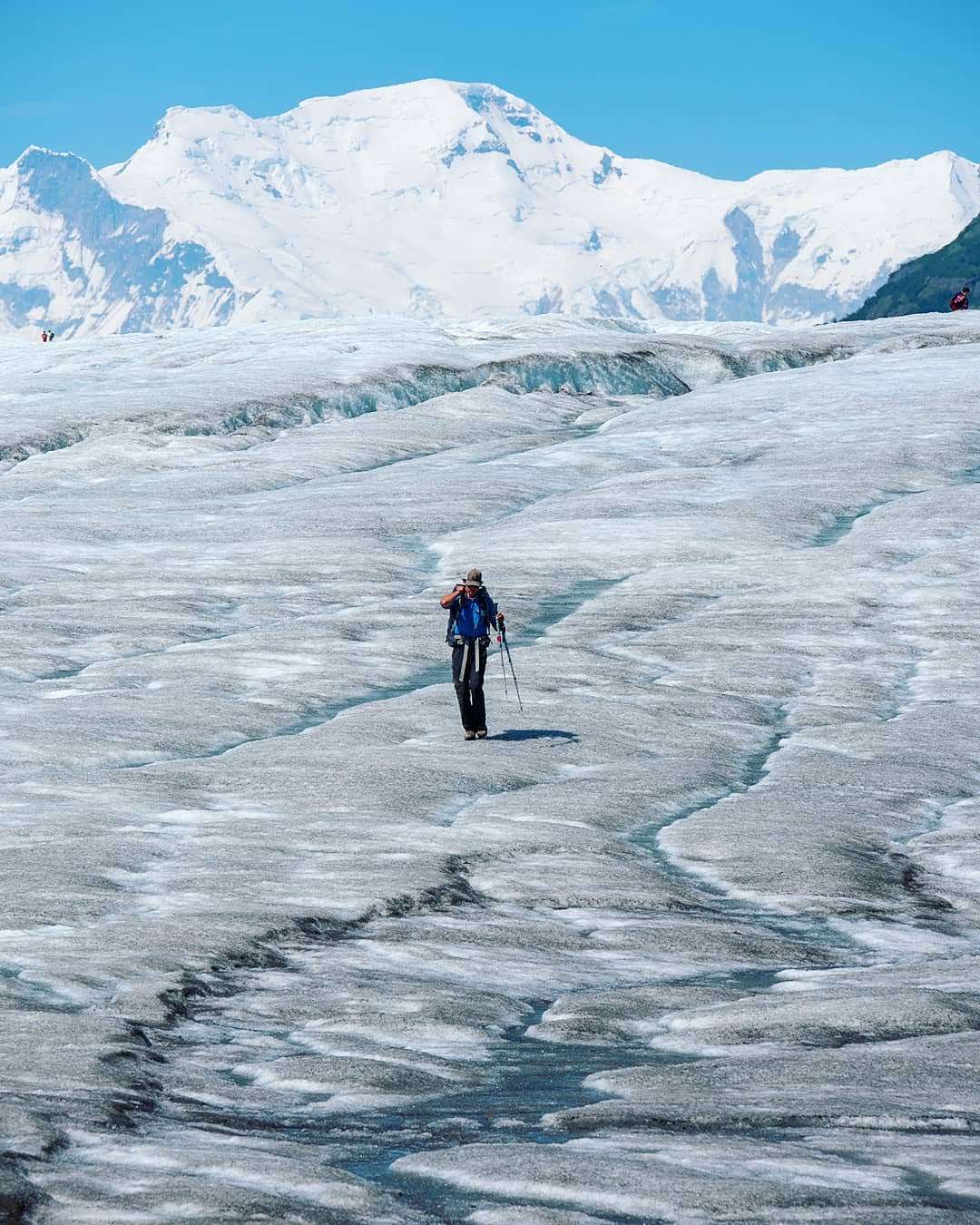 Hike Root Glacier, McCarthy
What: Stunning hike leading from the Kennecott mine in McCarthy. 6.5 miles with 900 ft of elevation gain rated as moderate.
When to go: Ideally accessed in the summer months of May to October given the accessibility challenges to get to McCarthy. Should take roughly 3 hours for the total hike.
How to get there: https://goo.gl/maps/MEez8nXpDW7DsNqj6; you'll need to drive to the footbridge leading up to McCarthy and then take a shuttle from there to Kennecott
Alltrails link: https://www.alltrails.com/trail/us/alaska/root-glacier-and-stairway-icefall-trail
Tips:
The highlights of this trail are getting onto the glacier and seeing the "ice falls" further up the valley. There are a few ways to do this – you can hike along the trail and then take the off chute onto the glacier, or keep continuing on the trail until you see the ice falls.
You can also see the ice falls by walking across the glacier for half a mile or so; highly recommend using microspikes for good traction on the glacier. On a popular day, you'll see plenty of people hiking and ice climbing on the glacier.
Mosquitos can be especially bad on the trail; bring plenty of bug spray.
For the more adventurous, consider checking out the Bonanza Mine trail.