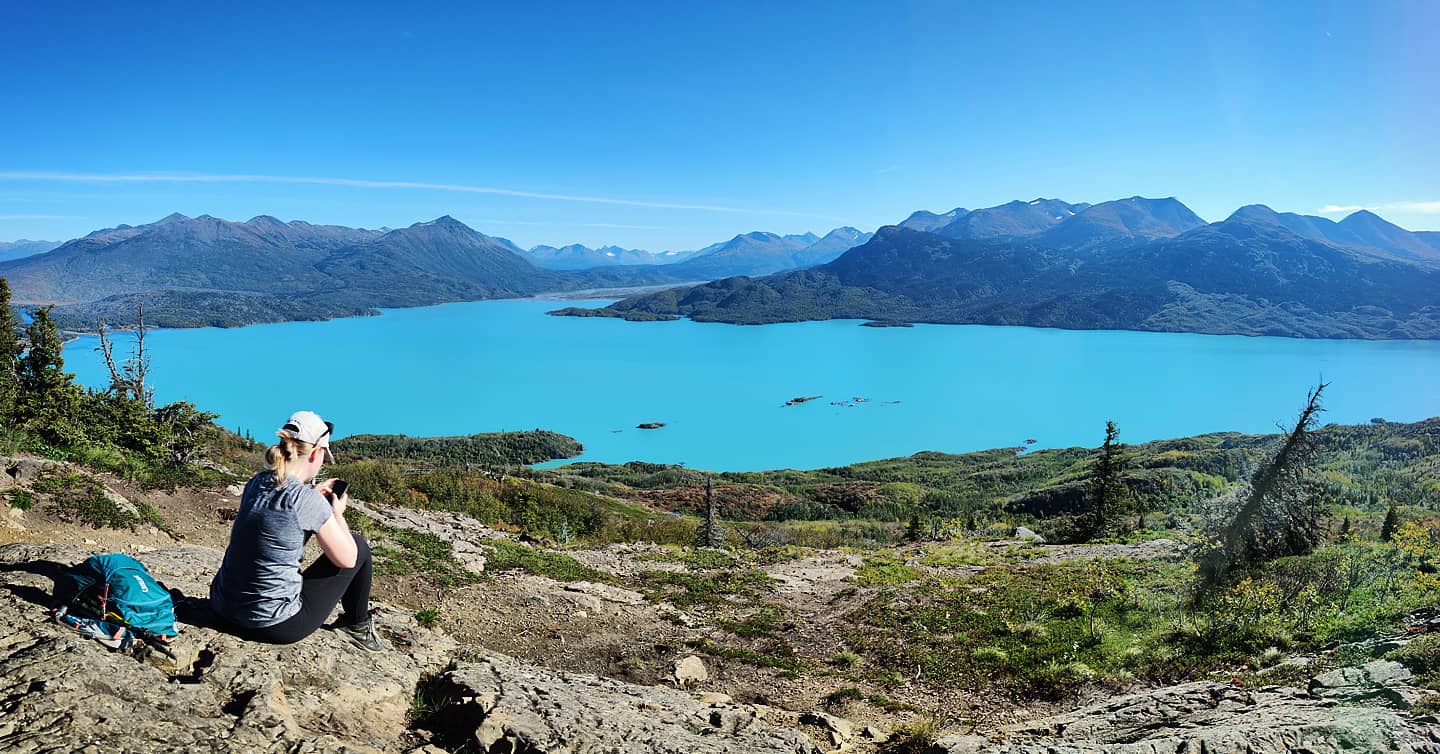 Hike Skilak Lake Lookout, Cooper Landing
What: A beautiful short hike offering stunning views of Skilak Lake in the Cooper Landing area. Total hike is 4 miles with 800 ft of elevation gain rated as Moderate.
When to go: Ideally accessed in the summer months between May and October. Total hike should take about 2 hours.
How to get there: https://goo.gl/maps/5pbVZyAiTJKPUzGdA
Alltrails link: https://www.alltrails.com/trail/us/alaska/skilak-lookout-trail
Tips:
There is a small parking lot at the trailhead, you start the trail directly across from the parking lot. The first part of the hike is flat and in the trees, but will start climbing towards the end. It's worth going all the way to the top since the views of skilak lake are simply incredible. If it's an extra clear day you can see Mt. Iliamna to one direction and Denali mountain to another.
The bugs can be quite bad in the area; the trail can also be quite muddy depending on how recently it has rained.