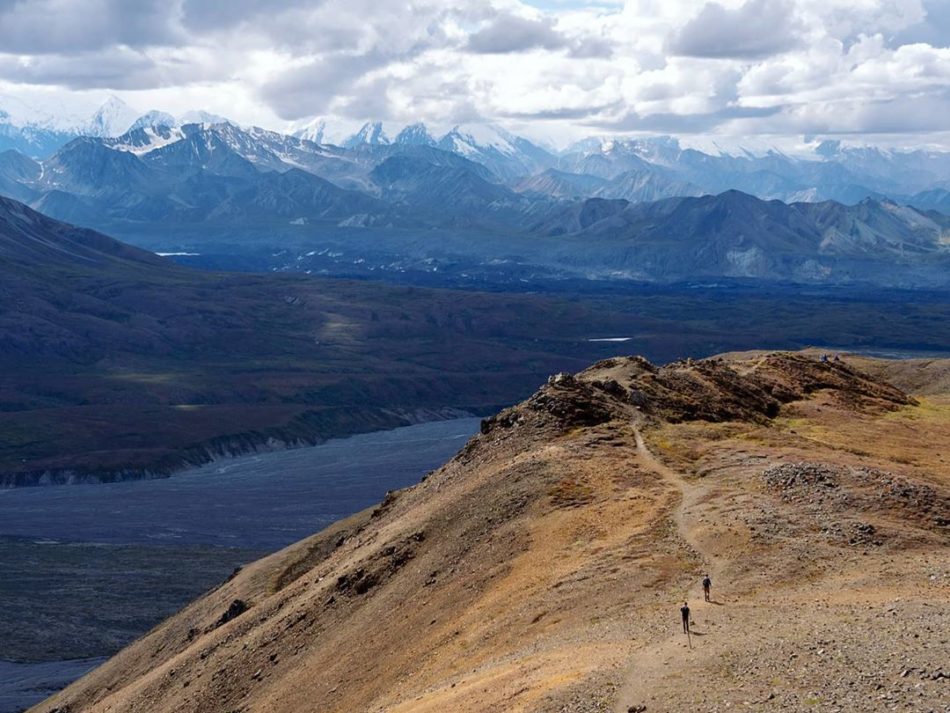 Hike Thorofare Ridge, Healy
What: An amazing ridge hike located near the Eilson visitor center on the Denali National Park road. 3 miles with 1000 ft of elevation gain rated as Hard.
When to go: Ideally accessed during the peak summer months while the road is open between June and September.
How to get there: https://goo.gl/maps/sUrimy88et1aSUuK9
Unless you have won the road lottery, you'll need to take one of the Denali park busses to get to the Eilson visitor center to start the hike.
Alltrails link: https://www.alltrails.com/trail/us/alaska/thorofare-ridge-trail
Tips:
This is a steep hike, but it's well worth the effort to get up the ridge; the views of the surrounding valleys are incredible and you can see almost all the way to wonder lake. If the mountain is out, the views will be just unparalleled.
Once you get to the top, there are many open flat areas and other small peaks to go explore. Give yourself enough time to explore by catching one of the green buses that let you jump on and off the bus whenever you'd like.
Since the trail is maintained by the park service, they may close the trail from time to time if bears are in the area. There is a chance that you get out there, but aren't able to do the hike.