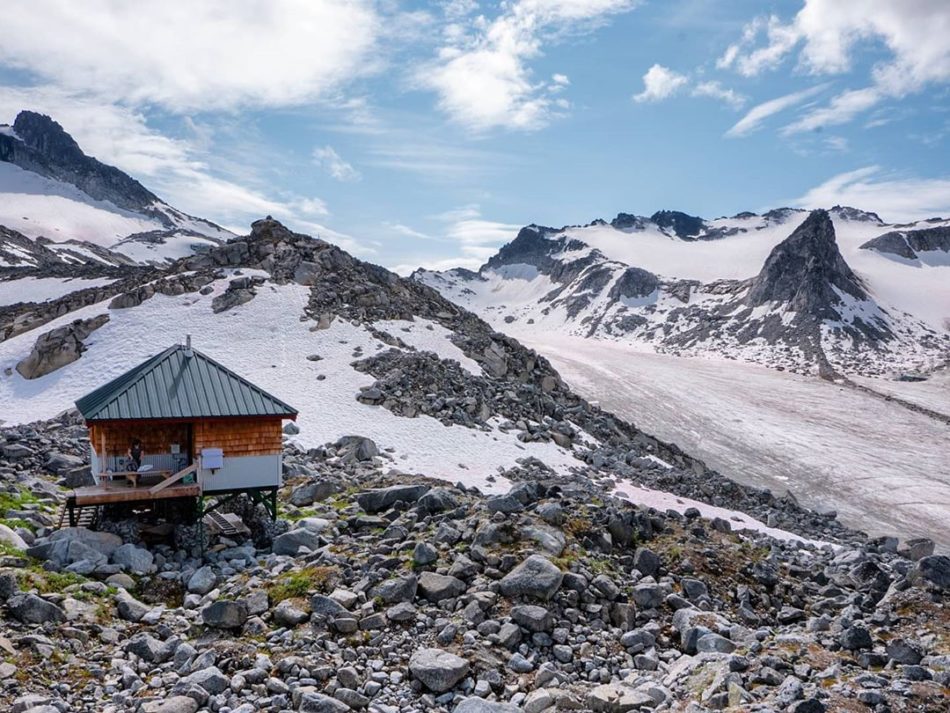 Hike to Snowbird Hut, Palmer
What: An incredible hike leading up different valleys, over a mountain pass, across a glacier, to a maintained wilderness hut. Roughly 12 miles, 3000 ft of elevation gain rated as Hard.
When to go: The snowbird hut can be accessed year round, but is best accessed during the summer if you don't have significant back country winter travel experience. It can take a long time for the snow to melt in Hatcher Pass, so the best time to go is between late July to late September. Total hike should take roughly 10 hours, but can vary quite a bit depending on physical ability of snow/boulder crossings.
How to get there: https://goo.gl/maps/8Ksw8itneZF228xb9
Alltrails link: https://www.alltrails.com/trail/us/alaska/snowbird-mine-and-glacier-pass-trail
Tips:
Note, the Alltrails link only covers the first half of the hike; keep continuing past the Snowbird mine ruins up towards Glacier Pass. Once over the pass, you'll need to climb down to the Snowbird glacier, traverse roughly 1 mile across it, until you see a large rock with a red arrow on a slope on the right. Follow the boulder field up the slope until eventually seeing the hut.
It is easy to lose the trail, and parts of it can be buried under snow late into the season. Highly recommend having a gps map to ensure you don't get lost. One of the best ways to do this is download Gaia GPS on your phone and downloading a georeferenced map from here on there: https://winterbear.com/maps/bomber-traverse-map/
If wanting to stay overnight, the Snowbird hut can sleep upwards of 10 people, but it is first come first served, so be prepared to camp outside if the hut is full. The area around the hut is very rocky so there are really only 3 to 4 reasonable spots for a tent around the hut. There is also no water at the hut, but you can climb down the slope to the glacier if needed.
There is a LOT of boulder hopping required, so be prepared. If you go earlier in the summer, you can sometimes get lucky where the snow can help avoid some of these crossings.
The hut comes equipped with plenty of basic materials – if you plan to use these materials, stay overnight, or even visit, we strongly recommend donating to The American Alpine Club that generously maintains this beautiful hut: https://americanalpineclub.org/snowbird-hut