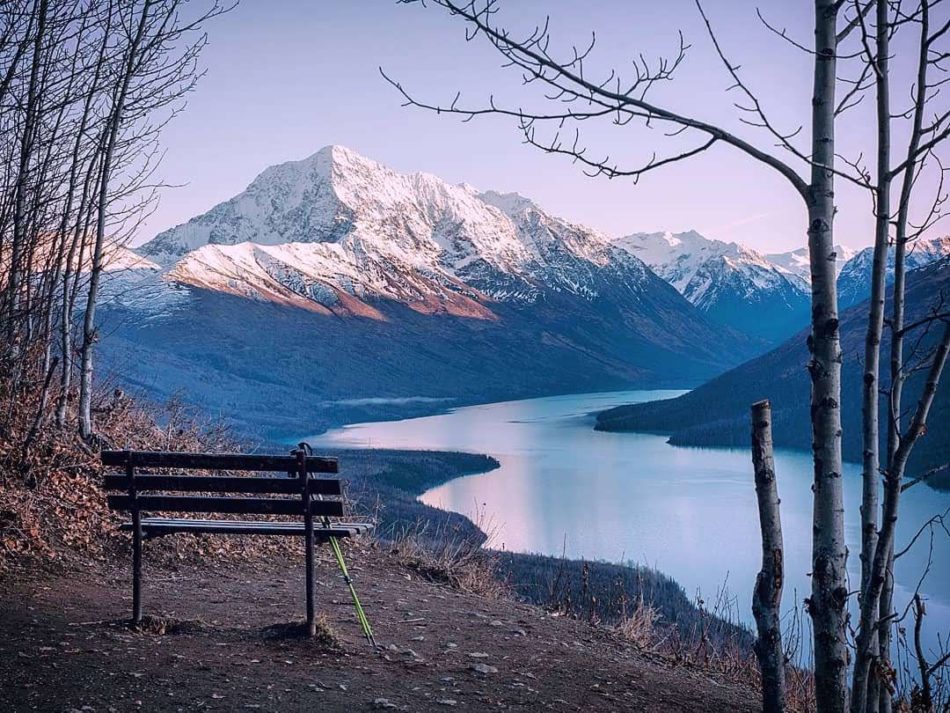 Hike Twin Peaks, Eagle River
What: Beautiful peak hike next to Eklutna Lake in the Chugiach area. 8.3 mile hike with 4500 ft of elevation gain rated as hard.
When to go: Accessible year round, but ideally done in the summer months of May to October. Can be a beautiful winter hike as well to see the snow covered peaks around the lake.
How to get there: https://goo.gl/maps/tsH4StcEfSK8KUEC9
Alltrails link: https://www.alltrails.com/trail/us/alaska/twin-peaks-trail
Tips:
Eklutna lake is a very popular location on nice summer days, so parking can be a bit challenging. If you can't find parking right by the lake, then you can always park in the overflow lot.
Most people do this hike up to the "bench" that overlooks the lake with stunning views. The hike continues on away from the lake before eventually coming back to climb the twin peaks. It's worth going to the top, but turning around at the bench is a nice half version of the hike.
You'll be climbing pretty much the whole time, but the views are well worth it!