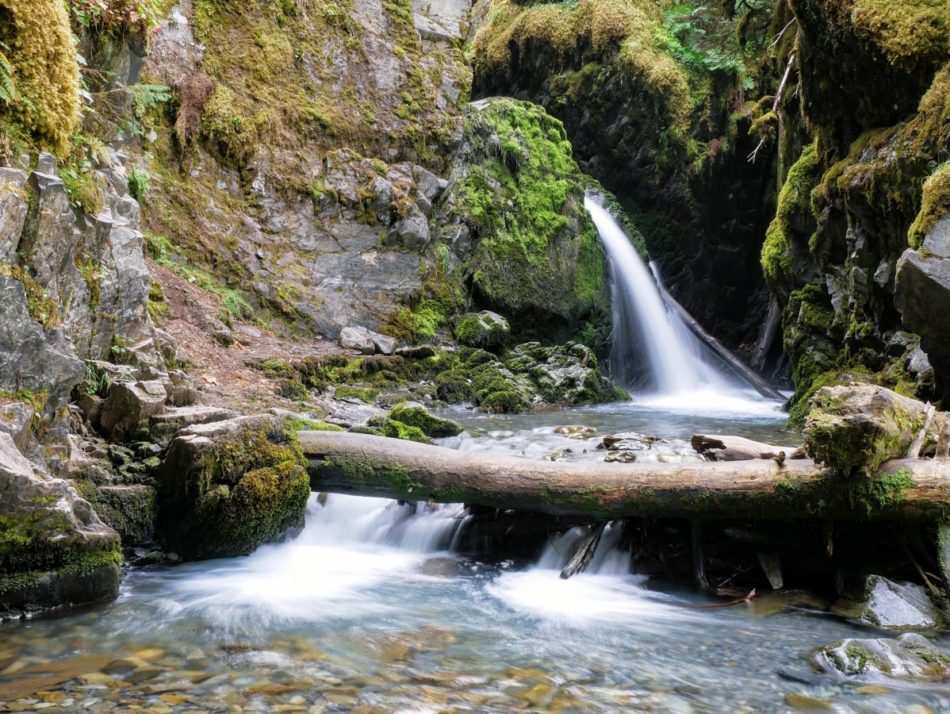 Hike Virgin Creek Falls, Girdwood
What: Super short & easy Girdwood hike that takes you to a beautiful small waterfall cove. The hike is very easy and can be done by any physical ability.
When: Can be accessed summer or winter, but ideally worth visiting in the summer time when all the greenery is out between May and October. Takes roughly 10 minutes to walk each way.
How to get there: https://goo.gl/maps/PeiiWziNTfsPPY1QA
Tips:
It can be slippery to get down to the base of the falls, so be careful.