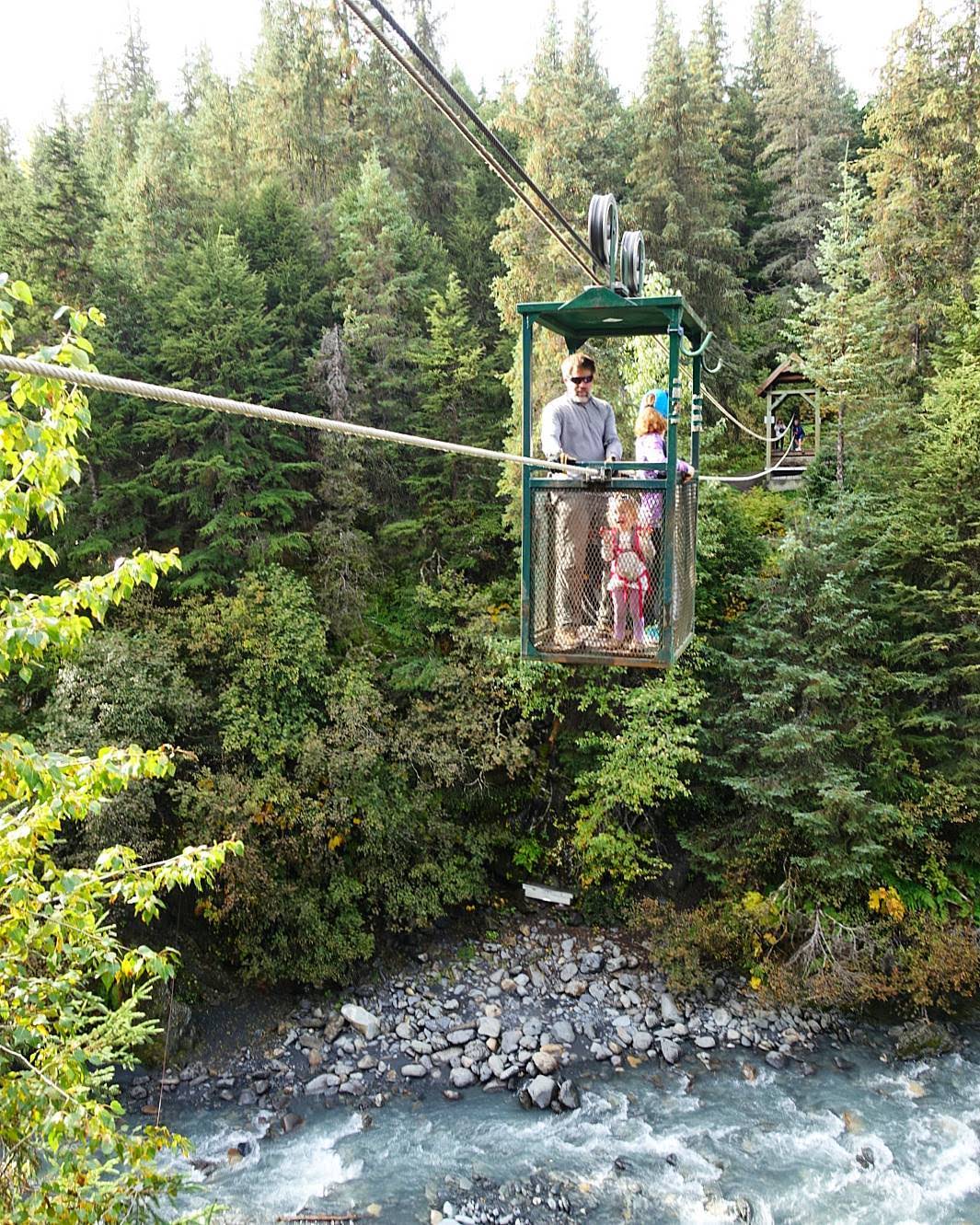 Hike Winner Creek Trail, Girdwood
What: A beautiful trail meandering through the woods in Girdwood. Full trail is 6.4 miles with 1200 ft of elevation gain rated as Easy.
When to go: This trail is best done in the summer between May and October when all the greenery is out, but can be a fun hike to explore in the winter as well. Winter hiking this can be a bit sketchy though given there are a few small climbs. Doing the total trail out and back should take about 3 hours.
How to get there: https://goo.gl/maps/f4P7UrwxNqERKhWu8
Alltrails link: https://www.alltrails.com/trail/us/alaska/winner-creek-trail
Tips:
The highlight of the hike is the Winner Creek tram that requires climbing into a small 2 to 3 person tram and pulling yourself across using a pulley system. On popular days there are usually other people who can help with pulling each other from either end. NOTE: the tram is closed until further notice due to some unfortunate accidents in the Fall of 2019.
The trail can either be started from the crow creek mine road or from the Alyeska resort; the crow creek side is significantly closer to the hand tram.
Despite the long distance and net elevation, this hike can be done by almost all ability levels, and is a great hike for families / elders.