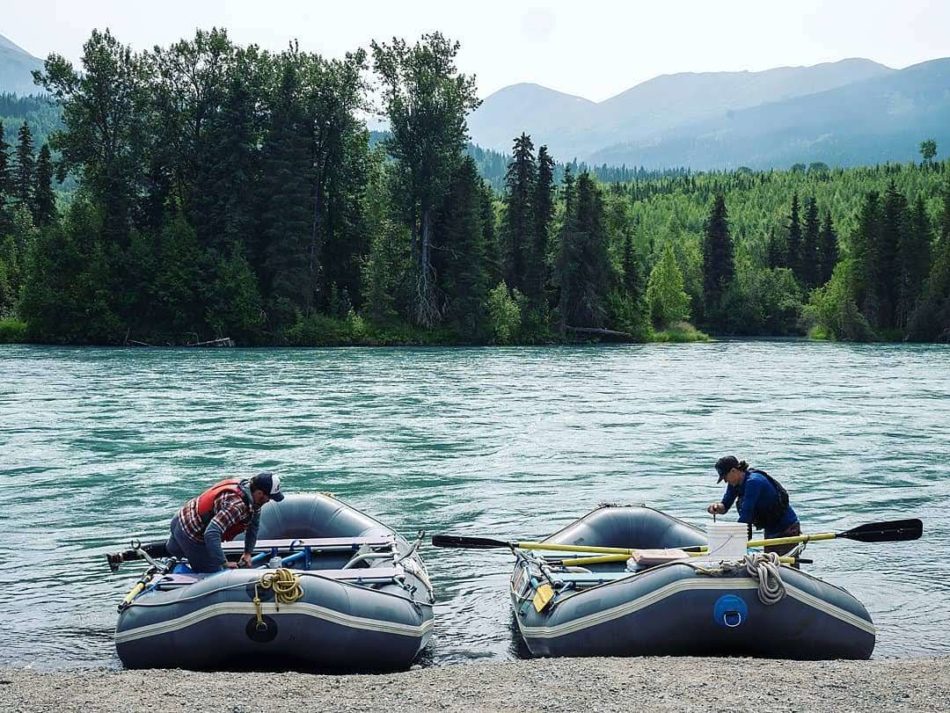 Raft Kenai River, Cooper Landing
What: One of the most beautiful rivers in the state located between Cooper Landing and Soldota. Well worth checking out via raft to enjoy the scenery and some fishing.
When to go: Ideally accessed in the peak summer months between June and September.
How to get there: https://goo.gl/maps/bRXeMDeYS6CXLiKq6
Tips:
Your best bet is to drop in near the main bridge in Cooper Landing and then raft down a few miles to various pull out stops. If you don't have your own raft, then there are many tour operators that offer a rafting trip down the river at a very reasonable cost. You can either just raft (cheaper) or do a raft + fishing tour.
Most of the river is pretty calm, and does not get into whitewater territory. You can pack snacks and drinks to enjoy while you raft.
Most people recommend taking out the boat before you get into Skilak Lake – once you're in the lake, you have to paddle quite a ways to get back to the river current.