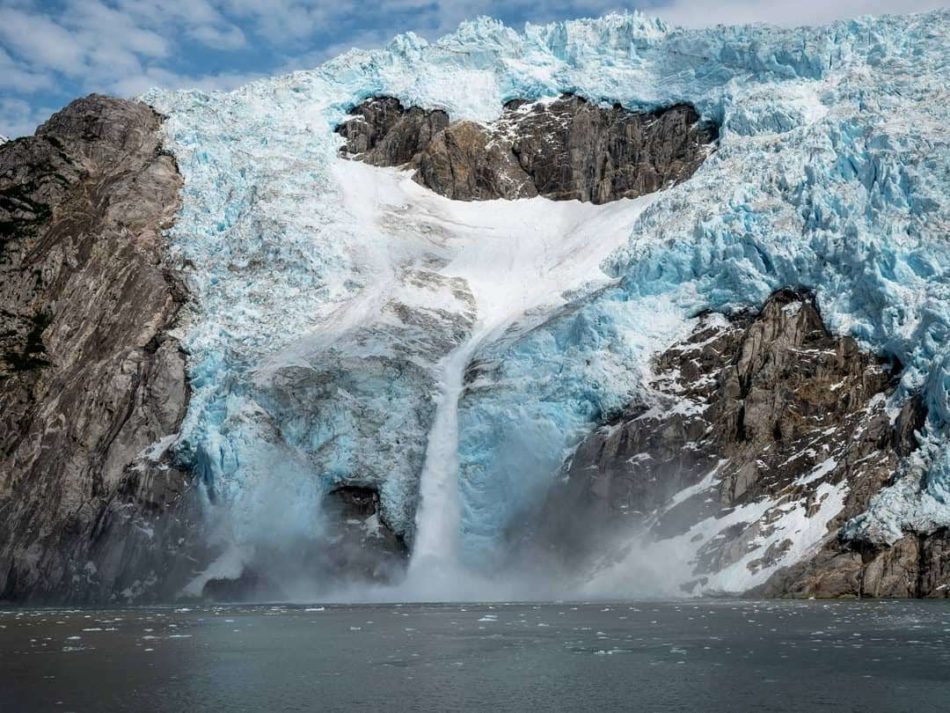 Tour Northwestern Fjord, Seward
What: A beautiful tidewater glacier in Kenai Fjords national park, worth checking out on a boat tour leaving from Seward. While most people take the tour as far as Bear or Ailaik glacier, the Northwestern Fjord tour is the farthest tour offered by boat operators. This makes it a longer ride, but there's a lot more stunning scenery that comes with it.
When to go: Ideally accessed during the boat tour season from June to September.
How to get there: https://goo.gl/maps/75NSM1PbSjT8pqQC8
Tips:
There are a few operators that offer this tour – the tour takes a full day trip, but the Northwestern Fjord is well worth the visit. You'll see multiple hanging glaciers, with one massive tidewater glacier at the end.
The glaciers in this area are quite active; although calving isn't guaranteed, there's a good chance you'll see at least a few chunks of ice falling off.
The boats that go out to the glacier are quite stable even in rough seas. Assuming it's a calm day, the captain usually looks like for other wildlife along the way, and there's a good chance of seeing whales, sea lions, puffins, otters, and eagles.