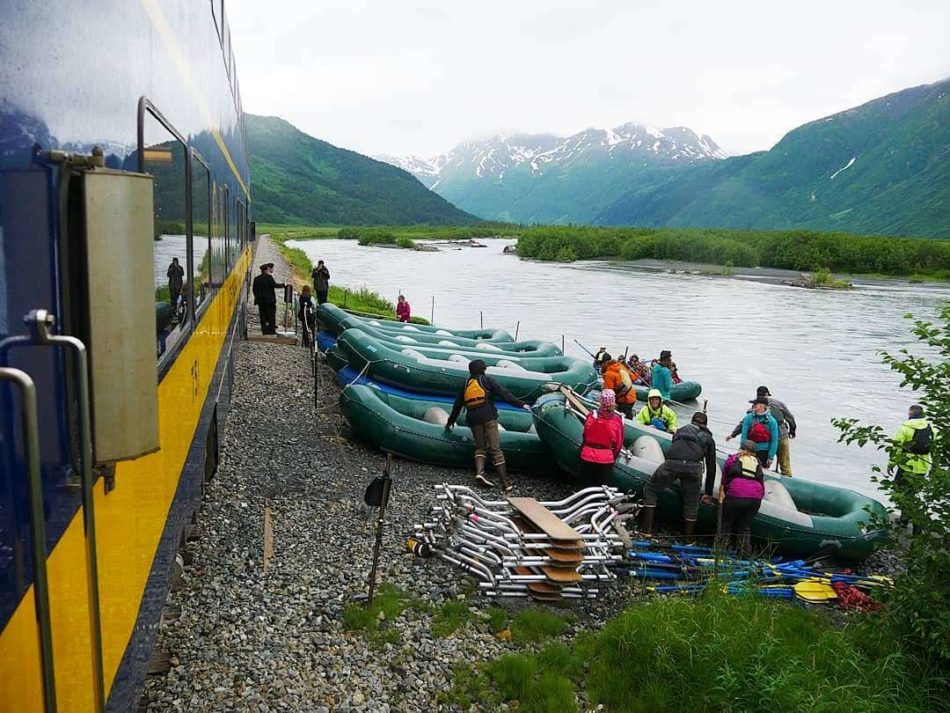 Raft Spencer Glacier Lake, Portage
What: Ride the train to Spencer Glacier lake and raft back down Spencer Creek to get picked up by the train. A great easy way to explore the beautiful Spencer Valley.
When to go: Ideally accessed in the peak summer months while the tour is running between June and September.
How to get there: https://goo.gl/maps/xT7SYVS3ZaZWXPfd6
Tips:
You can catch the train all the way from Anchorage, or for a shorter & cheaper ride, drive down to the Portage glacier stop to catch the train. You can book the rafting part of the trip through the Alaska Railroad, or take your own packraft.
The river is very calm and easy rafting for any ability level.
The Spencer lake is quite large – give yourself plenty of time to explore the various icebergs in the lake before heading down the river.