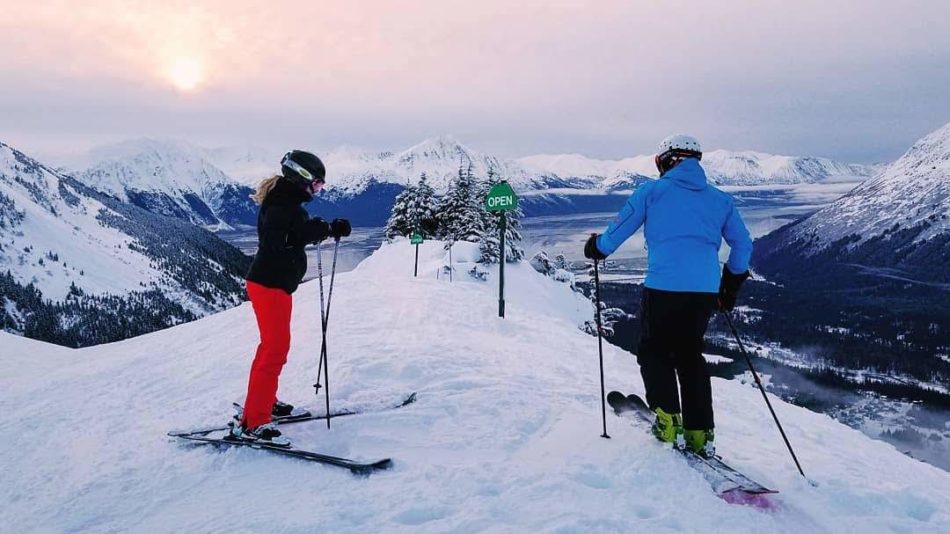 Ski at Alyeska Resort, Girdwood
What: Alaska's largest ski resort full of amazing downhill runs ranging from very easy to very difficult. The mountain itself is not large, but the views, terrain, and price make this a worthy visit.
When to go: Accessed during the season from mid-December to mid-April. Best months are February and March when there is usually good snowfall and enough daylight to enjoy a full day of skiing.
How to get there: Can be accessed via the daylodge parking lot or from the Alyeska resort. https://goo.gl/maps/xoThPGgSsug6Npka7
Tips:
If you're a beginner, you can buy a pass for just the lower mountain and save some costs. There are also programs that bundle rentals and coaching at a low cost.
If you're an expert, there are so many amazing parts of the mountain worth checking out including North Face or any of the bowls high up on South Face. Note that the opening of these harder to get to areas is extremely variable depending on snow & avalanche conditions. The resort does a pretty good job at keeping people aware of lift & trail status.
There are multiple restaurants around the resort worth checking out – the Sitzmark near the daylodge offers great pub type fare, while Seven Glaciers at mid mountain offers more upscale dining and cocktail options.