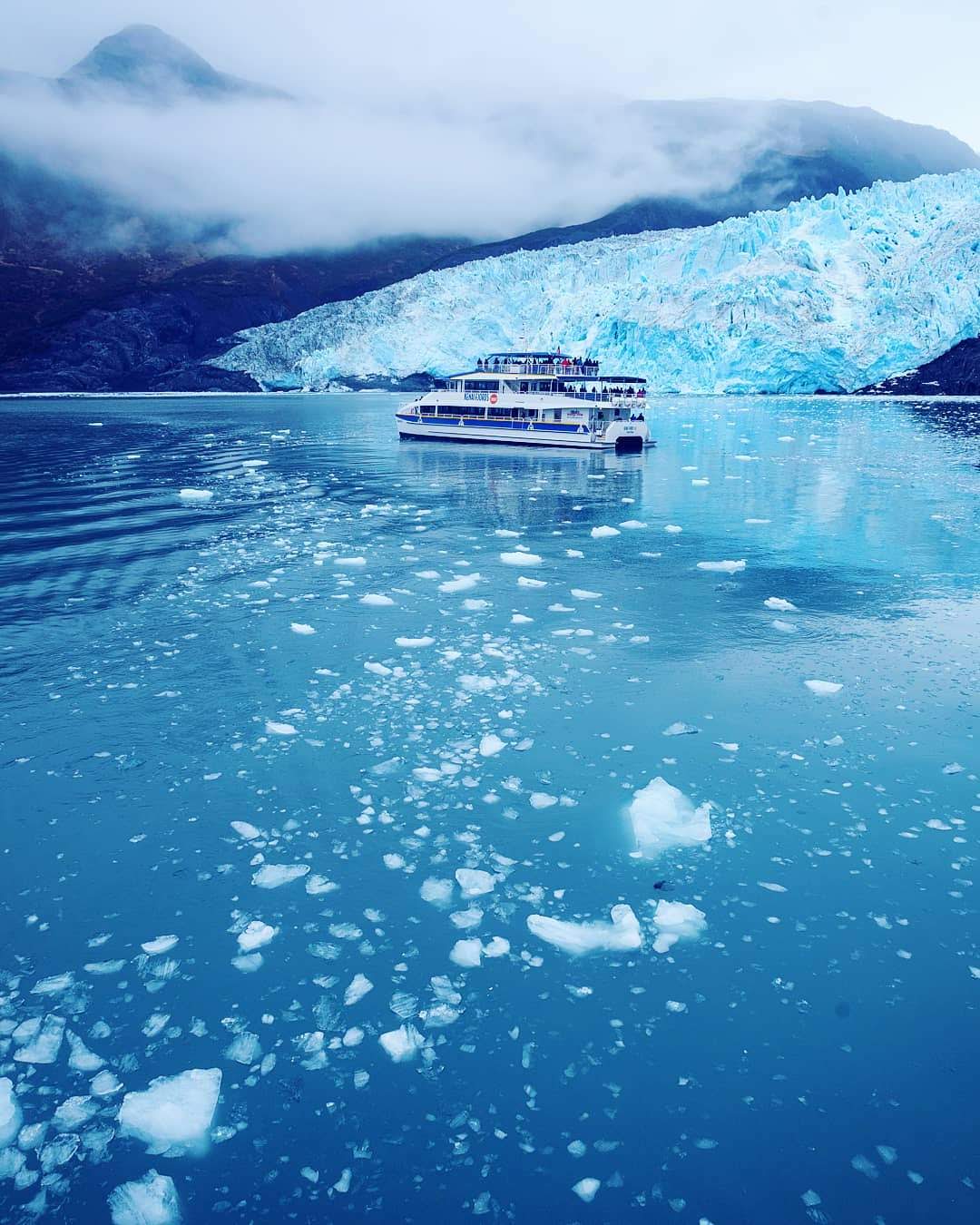 Tour Aialik Glacier, Seward
What: A beautiful tidewater glacier in Kenai Fjords national park, worth checking out on a boat tour leaving from Seward.
When to go: Ideally accessed during the boat tour season from June to September.
How to get there: https://goo.gl/maps/75NSM1PbSjT8pqQC8
Tips:
There are a few ways to experience Aialik Glacier – the shortest & most affordable way to do it is via boat tour. There are a few operators that offer this tour as a full day trip. The other way to experience this is via a water taxi and kayak tour. This trip is quite a bit more expensive than the boat tour only option, but has the added benefit of having a smaller boat to yourself, and much more time experiencing the area from your own kayak.
The Aialik glacier is quite active; although calving isn't guaranteed, there's a good chance you'll see at least a few chunks of ice falling off.
The boats that go out to the glacier are quite stable even in rough seas. Assuming it's a calm day, the captain usually looks like for other wildlife along the way, and there's a good chance of seeing whales, sea lions, puffins, otters, and eagles.