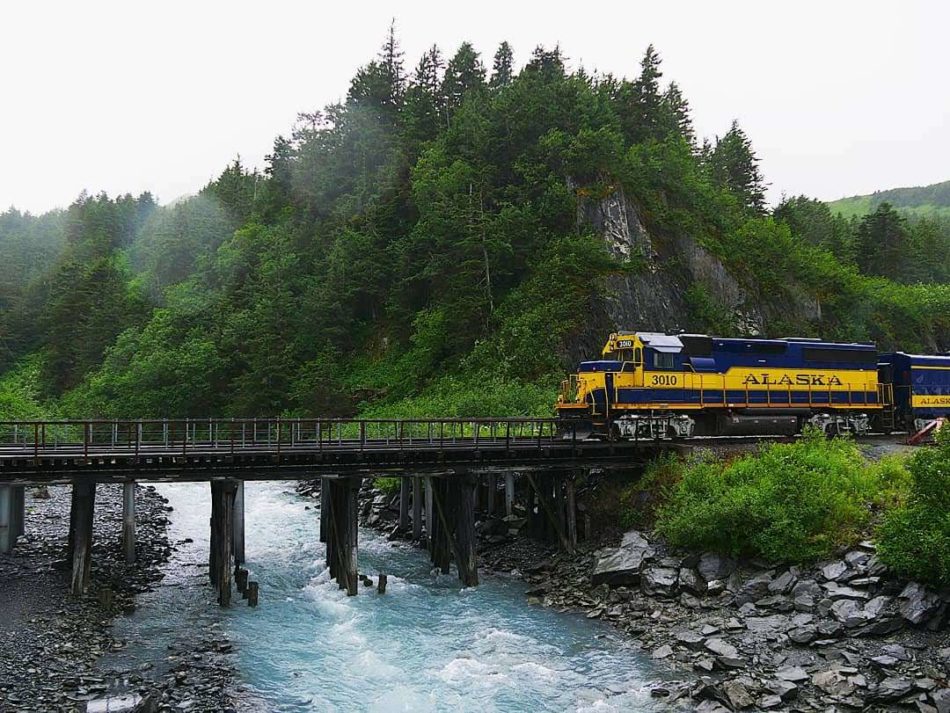 Tour the Alaska Railroad, Anchorage
What: One of the most scenic ways to explore the state spanning trips all the way from Seward up to Fairbanks.
When to go: Ideally accessed in the summer months between May and October; however, there are some great winter trips worth checking out as well.
How to get there: Multiple whistle stops depending on what section you're looking to ride.
Tips:
You can search for routes & make reservations directly online at https://www.alaskarailroad.com/.
One of the best ways to experience the train and do an adventure is to ride the train out to spencer glacier; you can either catch the train from Anchorage, Whittier, or the Spencer whistle stop. Another iconic trip is to ride the train from Anchorage to Denali (although this trip does get quite long).
There are various classes in the train; the gold star class offers the ultimate luxury with epic glass dome views and food included, but does come at a higher price.
The railroad does a few speciality trips like a dedicated ski train in the winter, or various season themed trips in the fall. These can sell out quickly so book well in advance.