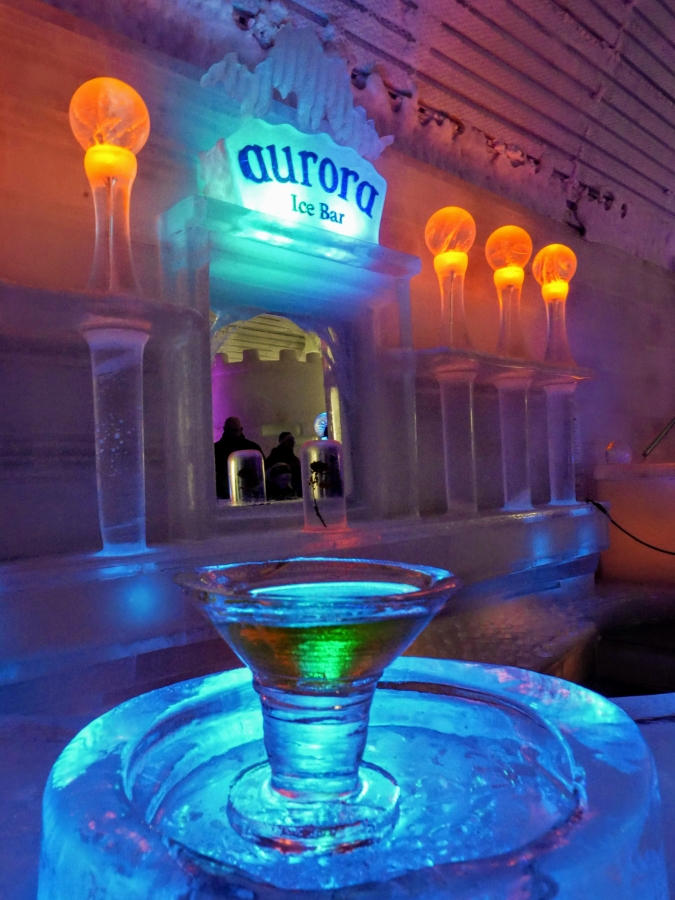 Tour the Aurora Ice Museum, Fairbanks
What: An indoor ice museum located near Fairbanks where everything is hand carved from ice. A one-ish hour tour allows you to explore the museum and take plenty of pictures.
When to go: Can be accessed year round.
How to get there: https://goo.gl/maps/z3mFVsstTXDPx9TK8
Tips:
This is one of many activities worth checking out in the Chena hot springs resort area. You have to reserve tickets for a specific timed entry when you arrive at the visitor center. You have the option to pre-purchase an apple martini that will be served in an ice carved glass.
It does get quite cold in there, but you will be provided with parkas to keep you warm. Recommend bringing gloves and wearing pants/close toed shoes.