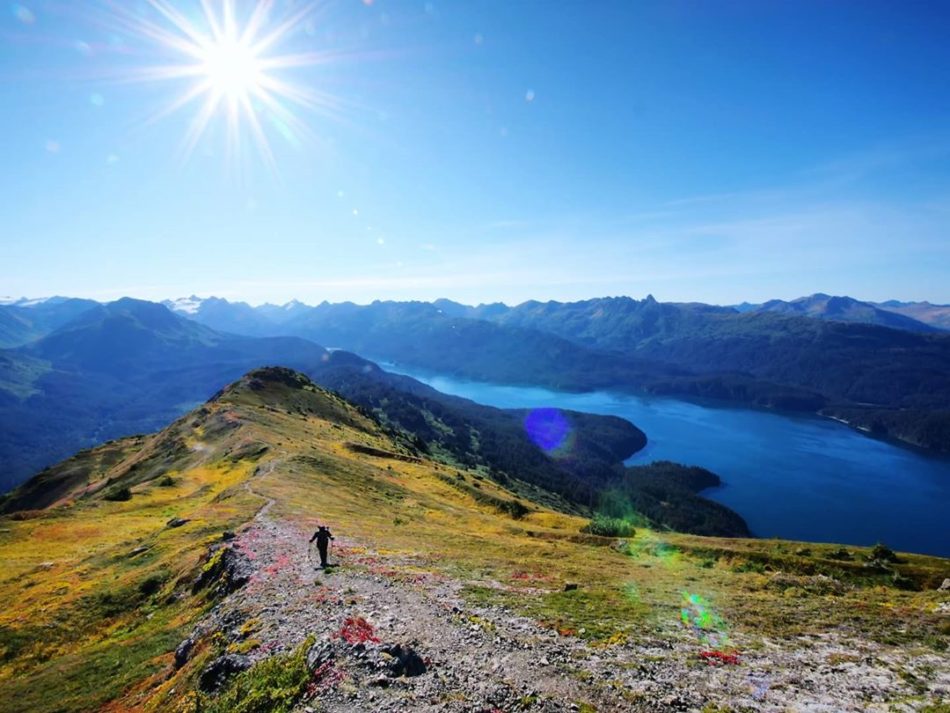 Hike Grace Ridge, Homer
What: An incredible hike in Kachemak Bay near Homer, climbing up to a peak that offers views for hundreds of miles. 9.5 miles with 3000 ft of elevation gain rated as Moderate to Hard.
When to go: Ideally accessed in the summer months between May and October. Total hike should take roughly 6 hours.
How to get there: https://goo.gl/maps/o7LTxverLUifT4Qg6
The only reason this trail isn't more popular is that it's a bit complicated to get there. You'll need to drive to homer and arrange a water taxi drop off at South Grace trailhead and pickup at Kayak Beach trailhead.
Alltrails link: https://www.alltrails.com/trail/us/alaska/grace-ridge-trail–3
Tips:
There are a few ways to do this hike – out and back from either direction, or as a through hike. I would highly recommend doing this as a through hike, and hiking from south to north. This ensures the best views for the end, while saving some of the steep section up front (which could be rough to climb back down on).
There is a very good chance you will see many black bears. They're usually minding their own business, but make sure you're prepared.
It's important to figure out your hiking pace so that you can appropriately set a water taxi pickup times. It seems like 7 hours from dropoff to pickup hits the right mark for most people – this allows for roughly 6 hours of hiking time and 1 hour of breaks.
Given the incredible views you'll get on the trail, it's worth doing this on a clear day. The trail is easy to follow while below the treeline, but not as obvious once on the ridge. That is why having a clear day can also be helpful to enable you to see the ridge and cairns to follow the trail from one side to the other.