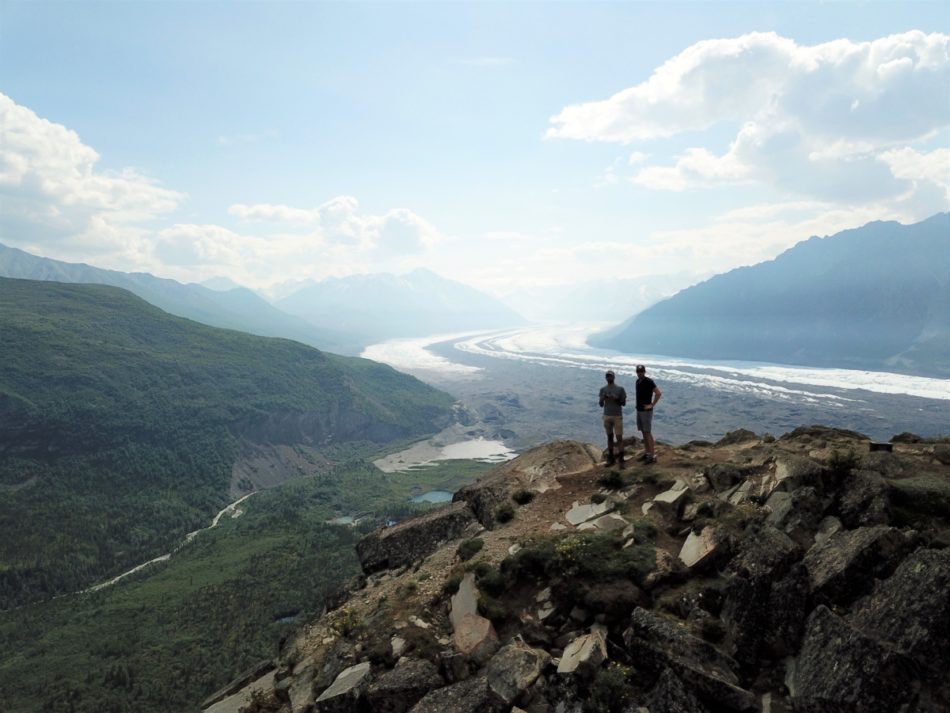 Hike Lion's Head, Glacier View
What: Stunning hike near Matanuska Glacier offering view of the glacier and surrounding mountains. Roughly 3 miles with 1000 ft of elevation gain rated as moderate.
When to go: Ideally done in peak summer months between May and October. Total hike should take around 1.5 to 2 hours.
How to get there: https://goo.gl/maps/Q9WwhJVyg4mBnTr87
Alltrails link: https://www.alltrails.com/trail/us/alaska/lions-head-trail
Tips:
The trail is on AT&T property, but still do-able. When you get to the trailhead, you'll want to call the listed number on the fence and let them know when you check in and check out.
Once you start climbing, you may see a few different forks head up the hill; take the most trodden path but don't worry if you get on a side path, they will eventually converge.
Try to go on a sunny day, the views at the top are simply stunning.