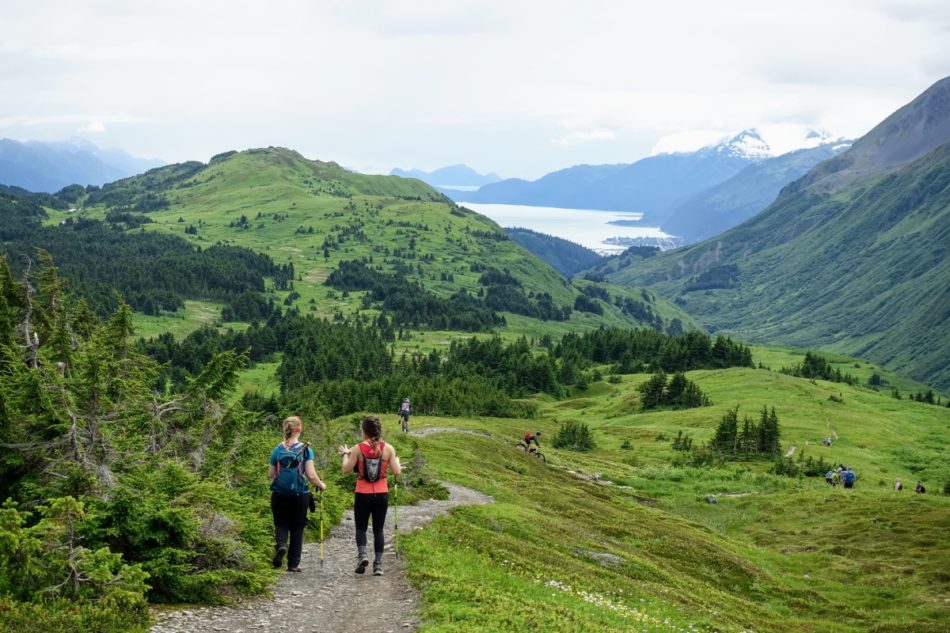 Hike or Bike Lost Lake, Seward
What: An amazing hike on the Kenai Peninsula located near Seward offering stunning views of Resurrection Bay and the valleys around. Roughly 14 miles with 2600 ft of elevation gain rated as Moderate.
When to go: Ideally accessed in the summer months between May and October. Total hike should take roughly 7 to 8 hours.
How to get there: https://goo.gl/maps/iVQ5z7JrHCTJkPG4A
Alltrails link: https://www.alltrails.com/trail/us/alaska/lost-lake-trail–2
Tips:
There are a few different ways to do this trail – hike it out and back from the south (links in this post), hike it out and back from the north near Primrose, or do the hike through either direction. The south part of the trail is a bit easier to go up and down, and offers better views when heading back towards Resurrection Bay.
There are multiple lakes and waterfalls at the top worth checking out; this can also be a great place to set up a tent for an overnight camp.
This is a very popular mountain bike trail so be prepared to share the trail.