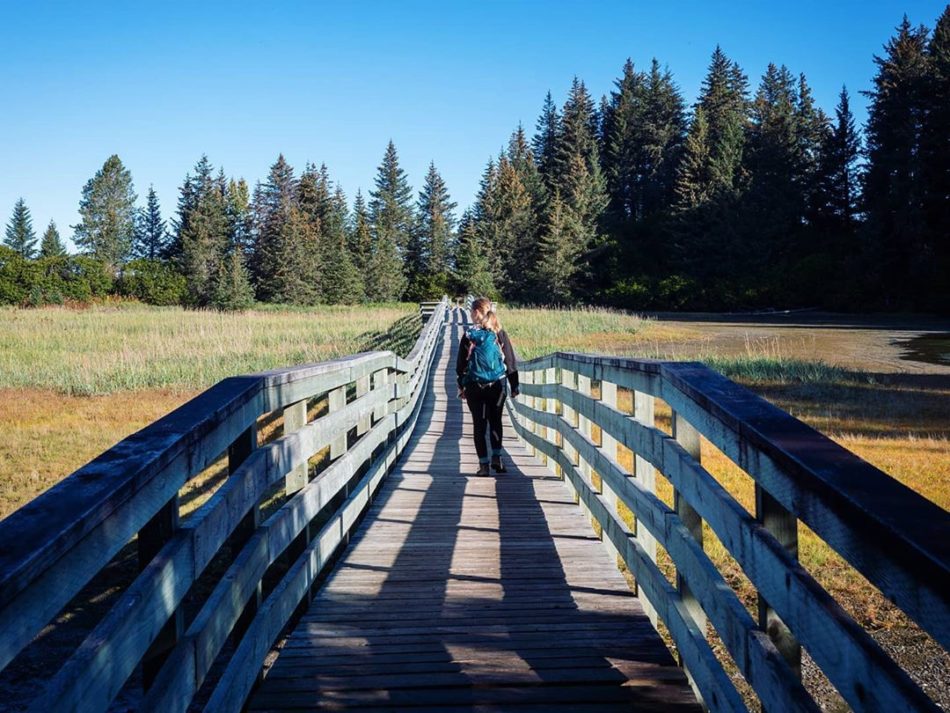 Hike Otterbahn, Seldovia
What: A short beautiful hike through a forest leading up to a secluded beach in Seldovia. 2.1 miles with 360 ft of elevation gain rated as Easy.
When to go: Ideally accessed in the peak summer months between June and September. Total hike should take roughly 1 hour.
How to get there: https://goo.gl/maps/zxdYzGtUkMw5b37SA
The trailhead starts right next to the school in town; walk down the street towards the school and you will see a sign marking the start of the trail.
Tips:
Once you get to the end, there are a few different beaches to explore. Be careful to stay on public trails and not wander onto private property.
You can get great views of the bay and volcanoes across on a clear day from the beach.