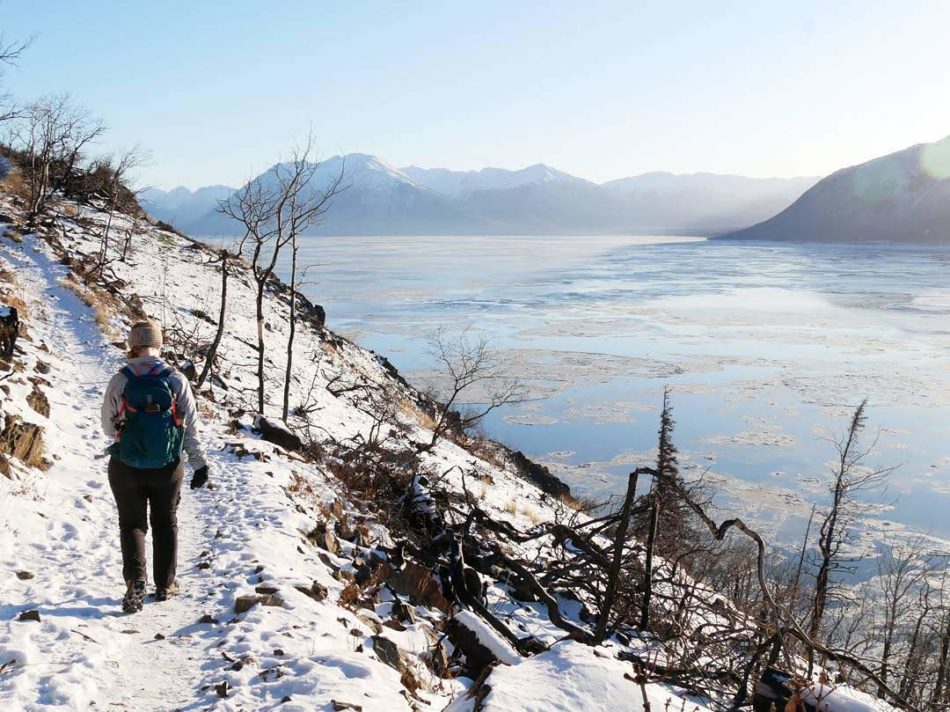 Hike Turnagain Arm Trail, Anchorage
What: Great trail along the Turnagain Arm section between Anchorage and Seward. 7.8 miles with 2400 ft of elevation gain rated as Moderate.
When to go: Fairly popular trail that's worth checking out both in summer and winter months. Should take roughly 4 hours for the full out and back hike.
How to get there: https://goo.gl/maps/opFNdj9ujpEK6TBu8
Alltrails link: https://www.alltrails.com/trail/us/alaska/mchugh-creek-trail
Tips:
You can park at the north end and hike south, or park south and head north. This section is part of a much longer trail section along the Turnagain arm, so you can keep going further in each direction if you'd like.
The hike isn't too challenging, but there are a few sections climbing up scree or crossing narrow sections.
This is an extremely popular bear area, so make sure you have plenty of protection if hiking in the summer. Try to do the hike on a clear day to enjoy views across the Turnagain arm.