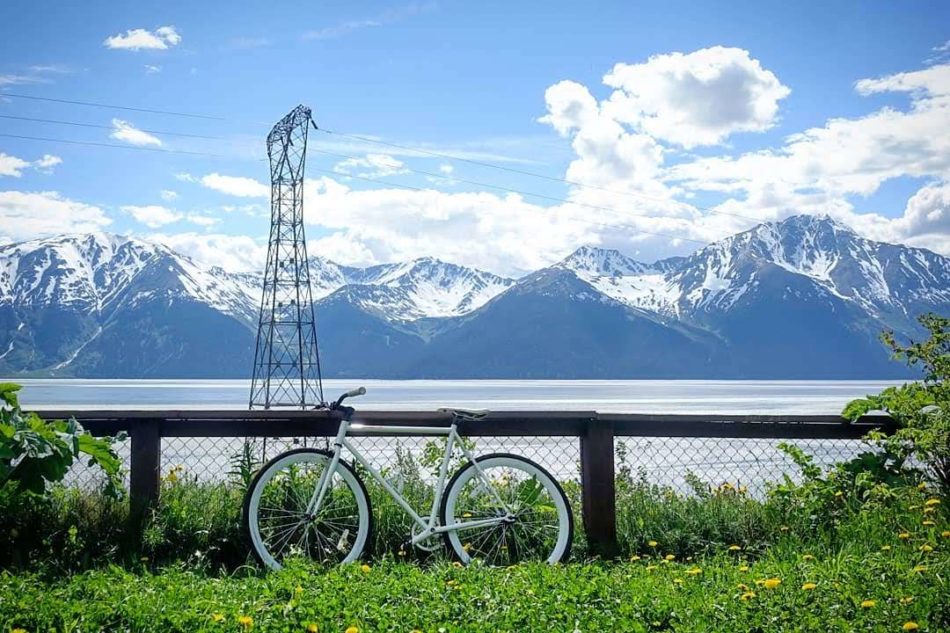 Bike Bird to Gird, Girdwood
What: One of the most popular paved biking trails between Anchorage and Girdwood, offering amazing views of Turnagain Arm throughout.
When to go: Ideally accessed after the snow has melted, between the summer months of May to October.
How to get there: https://goo.gl/maps/tJ4cvqQ7ZtvBn2EJA
Tips:
The ride is roughly 13 miles one way – most people start in Indian, and do it as a roundtrip ride with a stop in Girdwood for snacks / drinks.
There is one major climb in the ride – easily doable with enough time, but just be prepared for a good workout.
The whole trail is paved, so it's perfect for any type of bike.
This area is quite popular with bears, so it's worth taking bear spray / noise makers even if riding on a fairly popular trail.