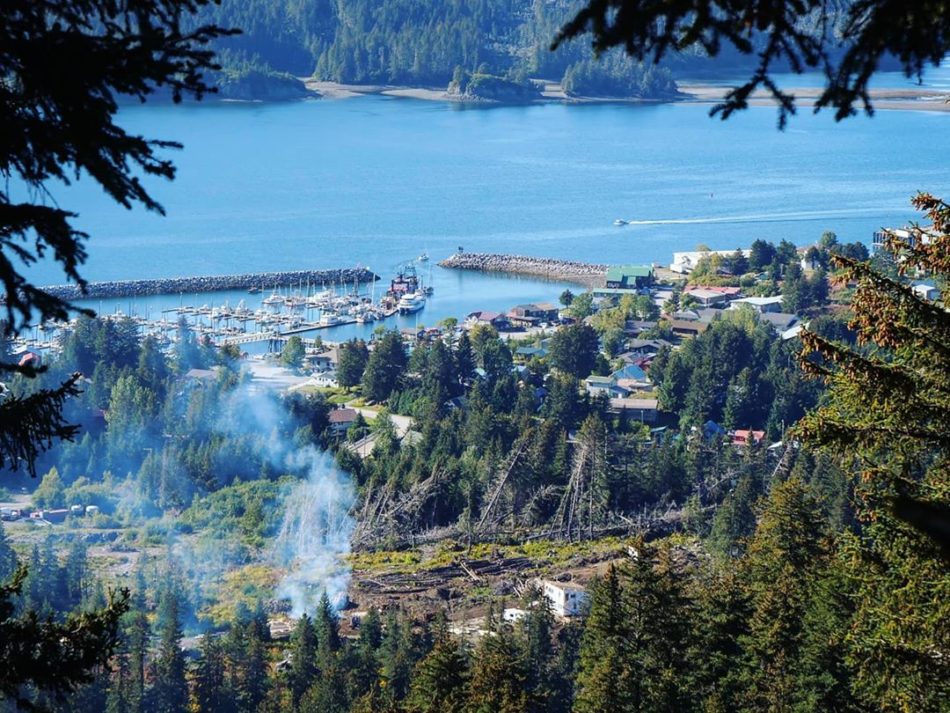 Hike Rocky Ridge, Seldovia
What: A ridge hike in Seldovia that climbs up the side of a hill and offers great views of Seldovia and the bay surrounding it. Hike is roughly 3 miles with 1000 ft of elevation gain rated as moderate.
When to go: Ideally accessed in the summer months between June and September. Total hike should take 1.5 to 2 hours.
How to get there: https://goo.gl/maps/W8FwqKqzSqeX4QnV6
It's best to do this trail as a loop – start at the north end and end at the south. To get to the north end of the trail, head towards the airport and you will see a sign saying "rocky ridge trail" to the right. Head behind the large blue maintenance shop and you will see the road heading up the hill. Eventually you will break off the gravel road to a walking path only. Keep heading up and you will eventually see a sign where you can head straight towards the lake or head right to continue the loop. Skip the lake and head right. Keep going and you will eventually come back down to town near the south end of the trail. It's worth doing the south end of the trail since this offers the best views of Seldovia from above.