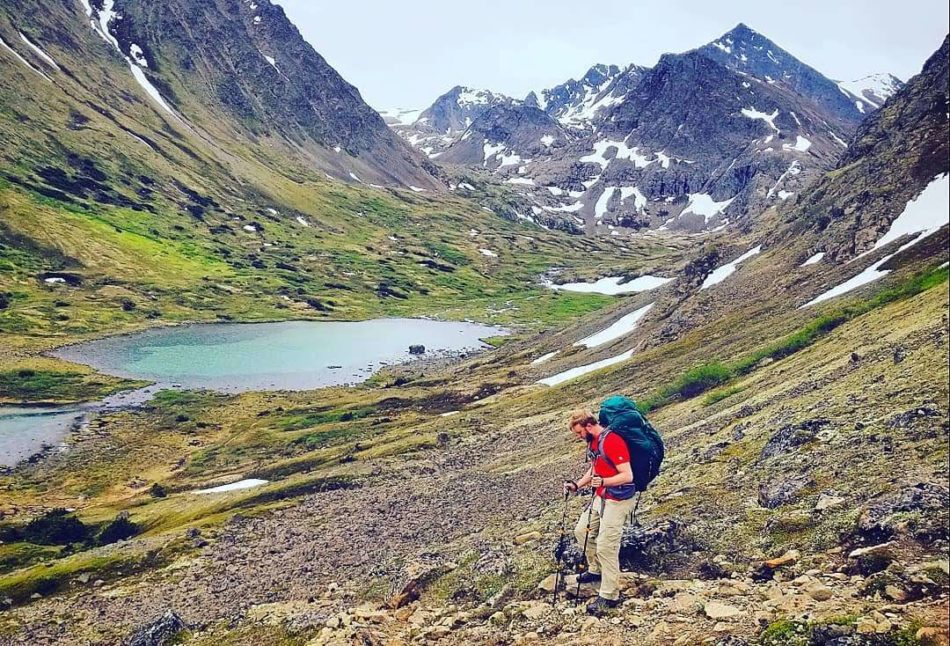 Hike to Williwaw Lakes, Anchorage
What: A beautiful valley in the Chugach range near Anchorage, worth checking out as a day hike or overnight backpack trip.
When to go: Ideally accessed in the summer months between May and October.
How to get there: https://goo.gl/maps/QkJYd1MN8SggjS697
Tips:
There are a few different routes to get to the Williwaw Lakes – best bet is to start at the Glen Alps parking lot, and take the Middle Fork trail around to the Williaw Lakes trail. Alternatively, you can head up the Lil O Malley peak, cross the "ball fields", and head down via Black Lake. The O Malley route is more scenic, but also more difficult since you have a fairly steep climb followed by descending down a scree slope. The Williwaw Lakes route is easier, but also longer.
Once you make it to the back of the Williwaw Lakes valley, there are additional hikes to enjoy such as hiking up Mt Williwaw or hiking up a bit to explore around Long Lake. For an adventurous option, you can hike up to Long Lake and keep going down that valley towards Near Point, and then hike out that way to get back to the Glen Alps / Prospect Heights / Stuckagain Heights parking areas.