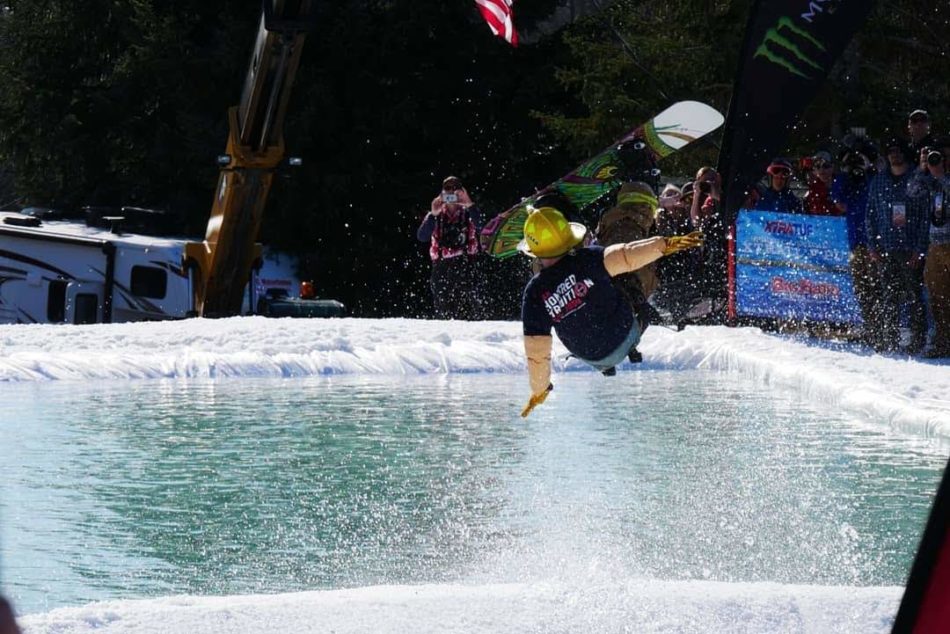 See the Slush Cup at Alyeska Resort, Girdwood
What: An amazing end of season event showcasing skiers and snowboarders launching off ramps to clear multiple pools of water.
When to go: Festival is usually held around mid April every year.
How to get there: https://goo.gl/maps/dUEvS1c23aJMjapDA
Tips:
See the Alyeska website ahead of the competition on how to participate. The slush cup is usually held on a Saturday in mid April.
There are many decent spots to get a good view – your best bet is closest to the main pools that the entrants will be trying to jump across.
The Sitzmark sets up an outdoor beer garden to enjoy food and beer while enjoying the festival.