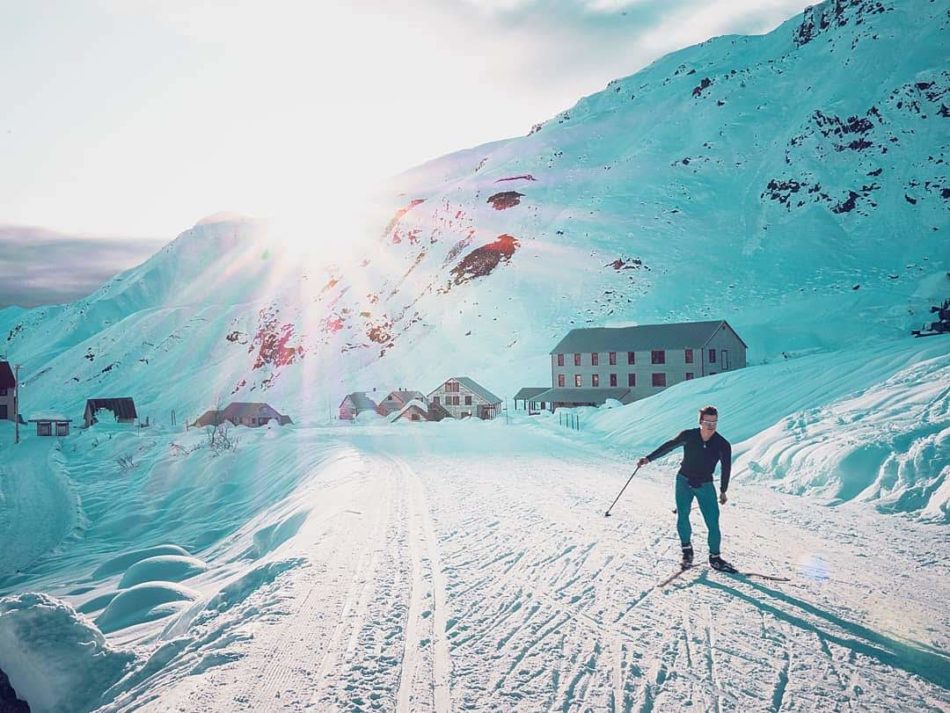 Ski Hatcher Pass, Palmer
What: A huge open mountain valley that usually gets record amount of snow – well worth checking out via various ski / board methods.
When to go: Ideally accessed when there is enough snow up at Hatcher Pass – can be as early as December and as late as May.
How to get there: https://goo.gl/maps/MdAjGb1upBt9Md5b8
Tips:
Many people come here to do back country skiing – make sure you've taken the necessary avalanche awareness training, and have all the necessary gear to do so. Alternatively, you can bring a pair of cross country skis and ski up to Independence mine from the base parking lot area and back. Finally, the skeetawk ski are offers alpine skiing via a small but fun lift system.
This is a popular snowmachine area as well, but snowmachines usually stay to different sections. Regardless, be careful of overlap as you're skiing.