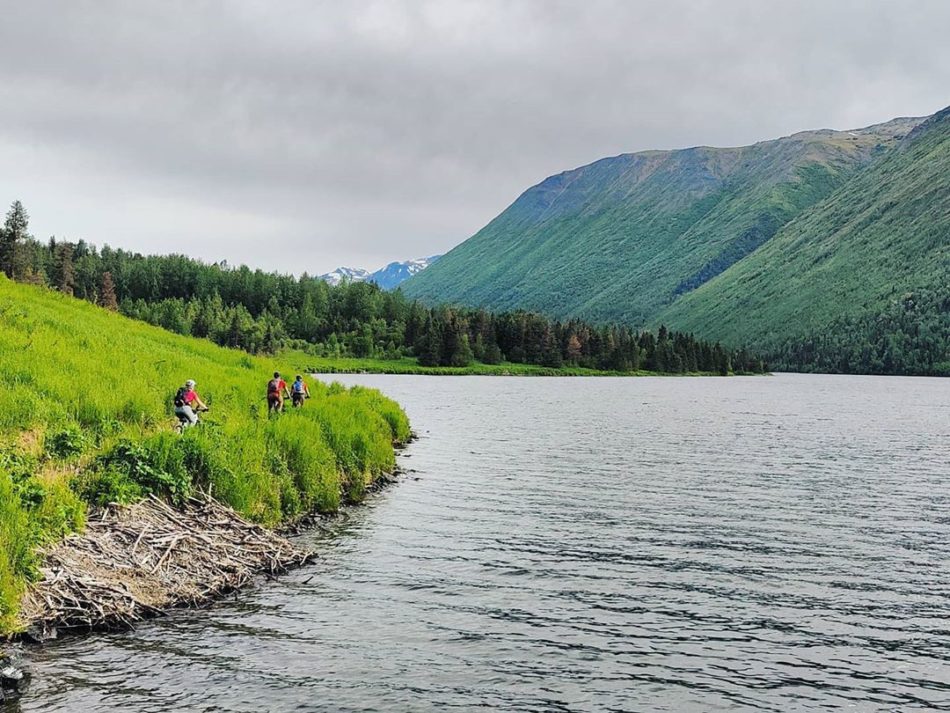 Bike Russian River Trail, Cooper Landing
What: An exciting bike trail traversing along the Kenai peninsula. At roughly 22 miles, this trail is rated as moderate.
When to go: Ideally accessed in the summer months between May and October. Due to the overgrowth of brush on the kenai peninsula, it is recommended to do this trail in either May/June or September/October.
How to get there: You can either do the trail as a loop, out and back, or as a one way using a shuttle. The best method is a shuttle with a dropoff at the end of the snug harbor road here (https://goo.gl/maps/nVqhNvGiGvpYa57F9) and then ride all the way down to the Russian River campground area – going this way will make it mostly downhill with intermittent climbs along the way.
Trailforks link: https://www.trailforks.com/trails/russian-lakes-trail/
Tips: