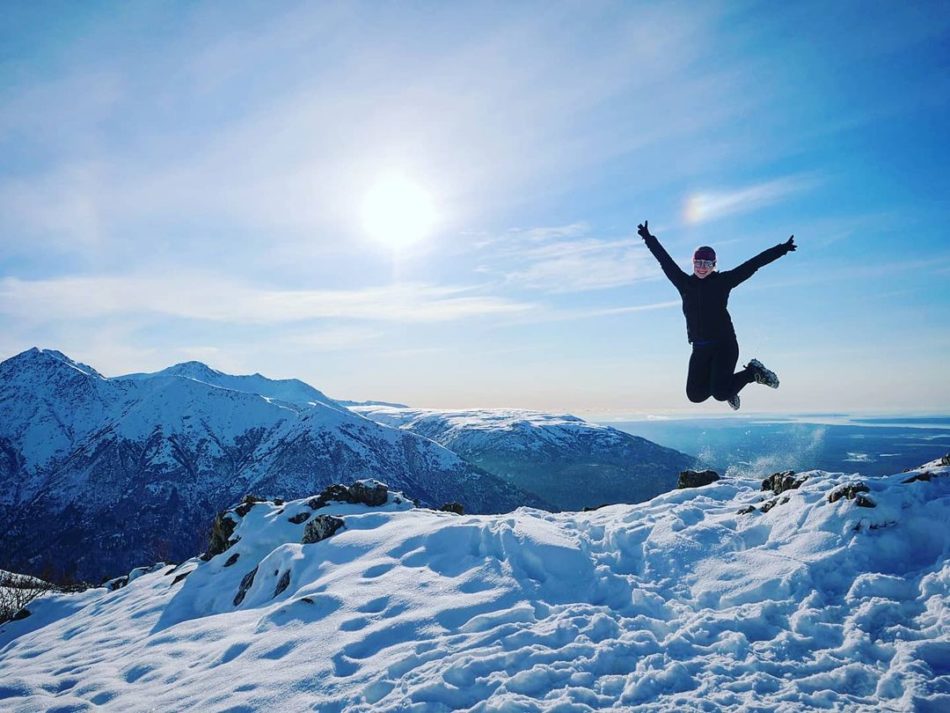 Hike Bear Point, Eagle River
What: A fun hike in Chugiak leading up to an amazing view of the surrounding valleys. 4 miles with 2000 ft of elevation gain rated as Moderate.
When to go: Can be accessed year round; worth doing on a clear day to get a full view of Denali in the distance. Takes roughly 2 hours.
How to get there: https://goo.gl/maps/4APP68mmoLCfsPNN7
Alltrails link: https://www.alltrails.com/trail/us/alaska/bear-mountain-winter-route
Tips:
Parking is in a neighborhood and can be tight; be respectful of people's driveways and watch for no parking signs.
Once you get to the top, there is a very large flat area to explore – you can easily hike the ridge for miles to get additional views.