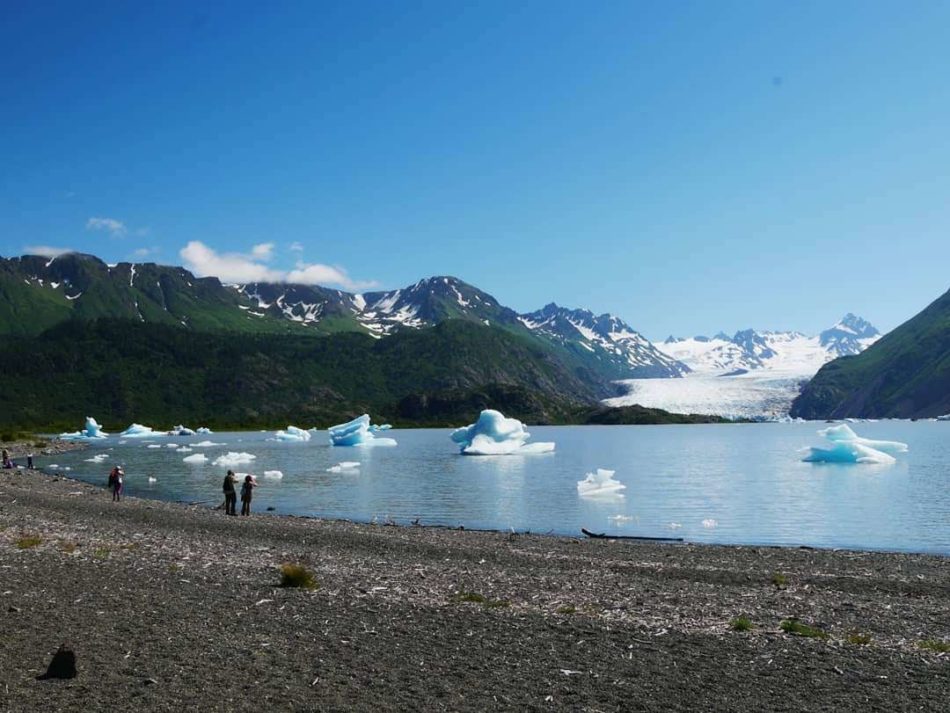 Hike Grewingk Glacier Lake, Homer
What: A huge lake in the front of Grewingk glacier with massive icebergs floating in there summer around. Requires taking a round trip boat from Homer to Kachemak Bay to do the hike. 3 miles with 700 ft of elevation gain rated as Moderate.
When to go: Ideally accessed in the peak summer months between June and September. Should take 1.5 hours to complete if doing the short hike to the lake and back.
How to get there: https://goo.gl/maps/ZLexmEbLKpEM48cs7
Alltrails link: http://alltrails.com/trail/us/alaska/saddle-trail-grewingk-lake-trail-halibut-cove-to-grewingk-lake
Tips:
There are a few ways and options to do this hike. You can either set up a charter boat to Kachemak Bay and back, or arrange a tour that will handle everything from Homer and back. If doing your own thing, once you get dropped off via boat, you have a few hike options – you can do the simple trail to the lake and back, or do longer version that reach the face of the glacier or climb an alpine ridge next to the glacier.
There are cabins in the area as well in case you prefer staying overnight and having more time to explore the beautiful Kachemak Bay area.