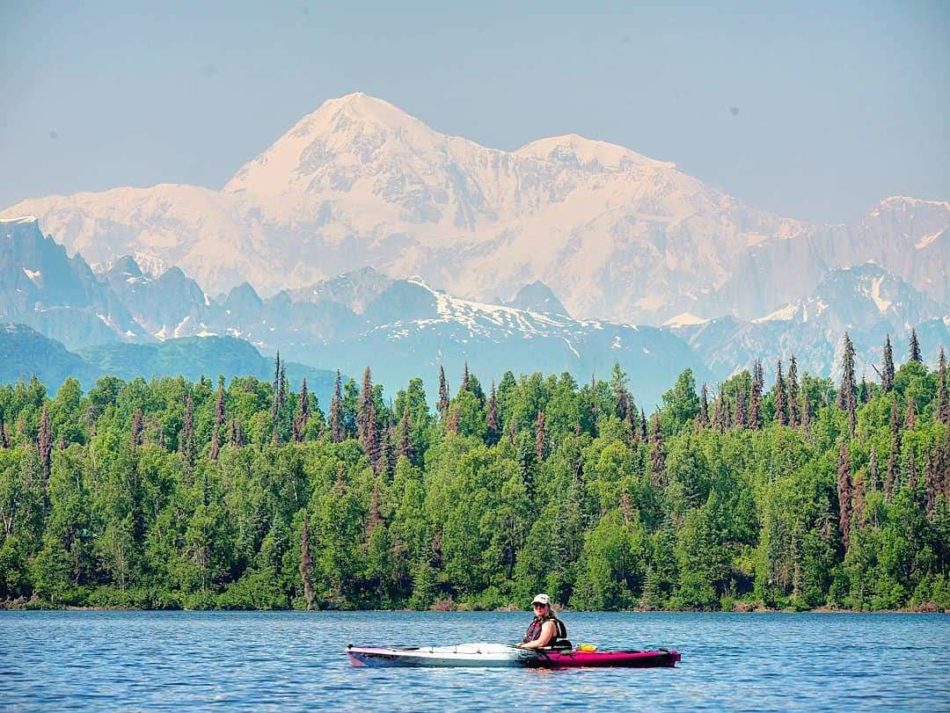 Kayak Byers Lake, Talkeetna
What: A beautiful lake off the parks highway, offering unparalleled views of the Denali mountain on a clear day.
When to go: Ideally accessed in the peak summer months between June and September.
How to get there: https://goo.gl/maps/4WuZjXaGfHfXZh456
Tips:
Even if you don't have your own kayak, there is a company that offers rentals right on the shore of the lake. You definitely want to do the kayaking part, because you can only see Denali once you paddle roughly half way or more across the lake. If the mountain is out, this will be one of the absolute best views you will see of it.
During the hot summer months of July & August, this lake is warm enough to enjoy a swim in.
There are a few very small beach areas across the lake – you can kayak across, stop for a snack and take in the views of the area.