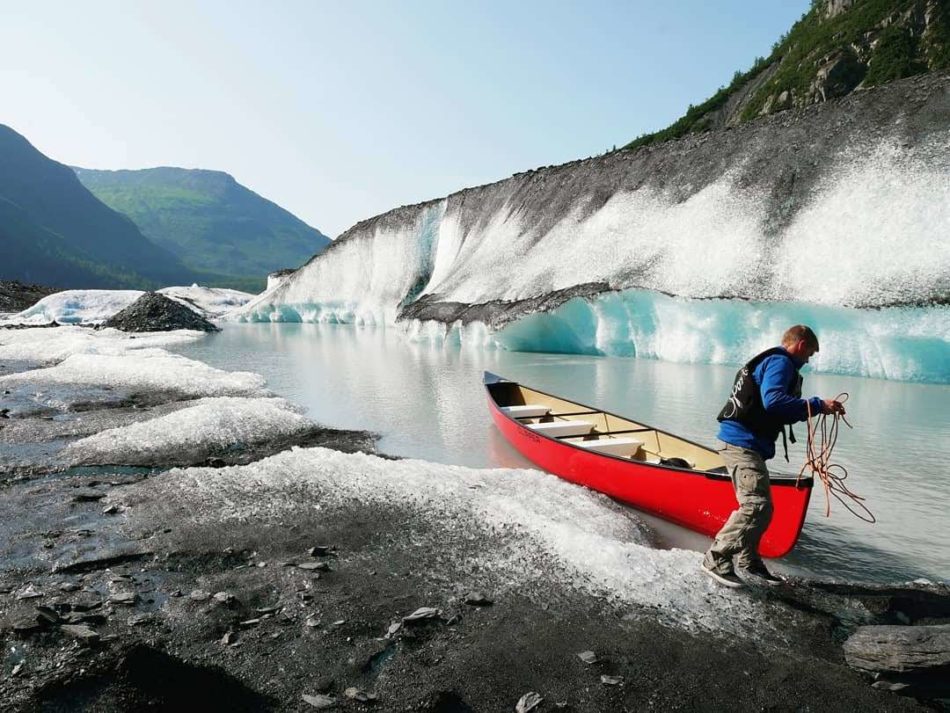 Kayak Valdez Glacier, Valdez
What: A massive glacier sitting in the outskirts of Valdez, worth exploring via kayak or canoe.
When to go: Ideally accessed in the summer months between June and September.
How to get there: https://goo.gl/maps/8AhKA8mR1pe1rwUa6
Tips:
You can check this out via your own kayak, or go on a guided tour with a few different companies that offer this tour. The starting point is very easy to get to since the glacial lake is just 15 minutes outside Valdez. We took a tour that offered the opportunity to canoe through the various glacial streams, climb onto the glacier to explore, and even take a dip in a pool formed on the surface of the glacier.
This glacier in particular is very rapidly changing; as of this writing, it may not be practically possible to access it. Your best bet is to consult with one of the guide companies that offer tours in the area.